Front-Line Communities Applaud OR "Clean Truck" Rules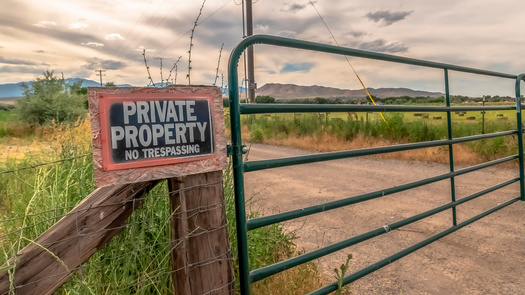 Friday, November 19, 2021
PORTLAND, Ore. -- Communities on the front lines of climate change are expected to benefit most from new rules in Oregon to move the state toward cleaner trucks.

The Oregon Environmental Commission approved the Advanced Clean Truck Rule and the Heavy-Duty Omnibus, or Low NOx Rule, which will both go into effect for 2025 model vehicles.

They guarantee an increasing percentage of trucks, buses and vans sold are zero-emission and pollution is reduced from diesel truck engines.

Victoria Paykar, Oregon transportation policy manager for the group Climate Solutions, said low-income neighborhoods and Black, Indigenous and communities of color are disproportionately burdened by air pollution.

"Due to historic racist policies in transportation and land use that ultimately have low-income and BIPOC communities being placed next to highly polluted areas, such as truck corridors and highways and ports, etc.," Paykar explained.

California created and adopted the Advanced Clean Truck rule and Oregon is the first state to follow its lead. Five other states, including Washington, are considering adopting the rule by the end of the year.

Aimée Okotie-Oyekan, environmental and climate justice coordinator for the NAACP of Eugene and Springfield, said the rules are long overdue, and noted they are sellers' mandates, so the state will need to go further for affected communities.

"Making sure that these zero-emission vehicles are actually bought and deployed in areas that are disproportionately burdened by diesel emission," Okotie-Oyekan outlined. "Just to make sure that we are targeting this investment in a reparative way, and righting the wrongs of the past."

In Oregon, the transportation sector accounts for 40% of greenhouse-gas emissions and nearly a quarter of those emissions come from heavy-duty trucks and buses.

Mary Peveto, executive director of Neighbors for Clean Air, said addressing emissions through these rules is crucial not only to meet the state's clean transportation goals, but because climate change already is affecting Oregonians' health.

"If we start looking at that community scale and how we can alleviate the most toxic and harmful pollutants, we actually also get the co-benefit of prioritizing what's going to help our climate," Peveto stated.


get more stories like this via email
Environment
Nevada is set to lose 8% of its Colorado River water allotment next year because of perilously low water levels at Lakes Mead and Powell caused by a 2…
Environment
Although President Joe Biden has signed the Inflation Reduction Act into law, many are hoping he will declare a climate emergency to provide further …
Environment
The Bureau of Land Management is kicking off its planning process for managing Grand Staircase-Escalante National Monument with several public hearing…
Social Issues
The midterm elections are less than three months away, and in Iowa, recruiting continues for those interested in helping at polling sites, where the …
Social Issues
As Florida Gov. Ron DeSantis defends and expands his call to have military veterans bypass the teacher certification process to become educators…
Social Issues
President Joe Biden signed the Inflation Reduction Act into law Tuesday, providing a means for making prescription drug prices more affordable in the …
Health and Wellness
A relatively new virus known as monkeypox has made its way to the state of Washington. About 280 cases have been reported, with 240 occurring in King …
Health and Wellness
Coloradans struggling economically put their health at risk when they decide not to turn on cooling systems, frequently out of fear of not being able …