Advocates Sue LA County over Emergency Food-Assistance Delays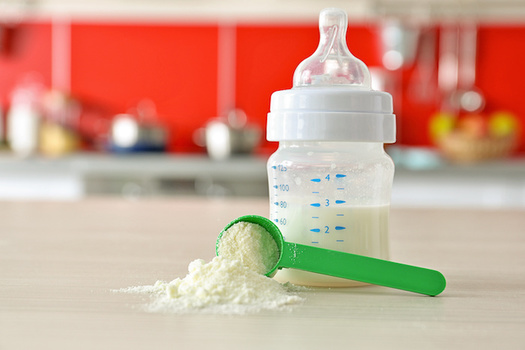 Tuesday, November 23, 2021
LOS ANGELES -- Anti-hunger advocates filed suit Monday to force Los Angeles County to speed up processing of applications for emergency food assistance.

Those applications by law must be processed within three days, but the county's own data showed between October 2020 and September 2021, more than a third of applications took longer, affecting 54,000 households.

Frank Tamborello, executive director of Hunger Action Los Angeles, said the CalFresh program is akin to emergency response.

"When someone is hungry, every hour, every minute matters," Tamborello argued. "It is unconscionable that in Los Angeles County, the most vulnerable families have to wait for weeks to get something as basic as food assistance."

The county did not respond to a request for comment by deadline, but has acknowledged a surge in demand combined with staffing issues is straining the system.

Lena Silver, associate director of litigation and policy advocacy for Neighborhood Legal Services of Los Angeles County, said to qualify for emergency food assistance, you have to earn less than $150 per month and have less than $100 in cash, or be unable to pay your rent or mortgage.

"Emergency CalFresh is not a cushion," Silver asserted. "It gives people money for food who are at imminent risk of, or already experiencing, hunger."

Los Angeles County's 12-month average for applications processed past the deadline is at 36%, much higher than other large counties in Southern California. For example, San Bernardino County misses the mark more than 11% of the time. Orange County is at 7% and San Diego County is at 5%.


get more stories like this via email
Environment
Nevada is set to lose 8% of its Colorado River water allotment next year because of perilously low water levels at Lakes Mead and Powell caused by a 2…
Environment
Although President Joe Biden has signed the Inflation Reduction Act into law, many are hoping he will declare a climate emergency to provide further …
Environment
The Bureau of Land Management is kicking off its planning process for managing Grand Staircase-Escalante National Monument with several public hearing…
Social Issues
The midterm elections are less than three months away, and in Iowa, recruiting continues for those interested in helping at polling sites, where the …
Social Issues
As Florida Gov. Ron DeSantis defends and expands his call to have military veterans bypass the teacher certification process to become educators…
Social Issues
President Joe Biden signed the Inflation Reduction Act into law Tuesday, providing a means for making prescription drug prices more affordable in the …
Health and Wellness
A relatively new virus known as monkeypox has made its way to the state of Washington. About 280 cases have been reported, with 240 occurring in King …
Health and Wellness
Coloradans struggling economically put their health at risk when they decide not to turn on cooling systems, frequently out of fear of not being able …