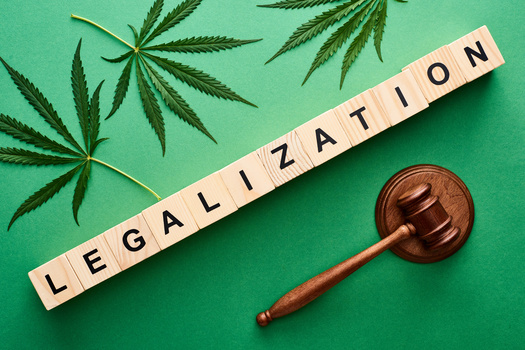 Friday, November 26, 2021
PIERRE, S.D. -- Supporters of establishing recreational marijuana in South Dakota say they're pouring all their energy into a new ballot initiative, after a state Supreme Court ruling this week overturned the effort approved by voters a year ago.

The court upheld an earlier ruling, which held despite getting enough voter support in 2020, "Amendment A" was not constitutional because it covered too many topics surrounding marijuana.

Matthew Schweich, campaign director of South Dakotans for Better Marijuana Laws, called the decision "flawed," but said the issue is far from over. He noted the group is circulating a petition for a similar ballot question next year.

"We know we have the will of the people on our side," Schweich asserted. "And we're not gonna stop working until the will of the people is upheld and respected in South Dakota."

He pointed out the new question has been rewritten to avoid any pushback that would lead to a lawsuit. The previous ballot initiative received 54% of the vote.

Gov. Kristi Noem has been an opponent of legalization. She directed the Highway Patrol superintendent to pursue a lawsuit against the plan. In praising the court's decision, she said it will not affect the state's emerging medical-marijuana program, also approved by voters last year.

Apart from the new ballot plan, Schweich added he hopes state lawmakers step in and approve a recreational law. Either way, he hopes the legal fight doesn't discourage residents when it comes to democracy.

"I've heard a lot of people saying, 'Our votes don't count, why do I even bother?'" Schweich recounted. "No, don't give up on voting. Don't give up on the democratic process."

In light of the lawsuit and subsequent result, Schweich feels voters will be motivated to sign the new petition. Organizers have until next spring to submit the signatures to the Secretary of State.

National polling indicates a majority of Americans say marijuana should be legal for both recreational and medical use.


get more stories like this via email
Environment
This Saturday, June 3, thousands of Californians will be among hundreds of thousands of Americans heading into the great outdoors to celebrate …
Social Issues
A coalition of Wisconsin groups is asking Gov. Tony Evers to reject bills it contends would make it harder for people struggling to get by to bounce …
Social Issues
Two months from today, Minnesota will begin the process of removing low-level marijuana convictions for those who have them on their criminal records…
Social Issues
Groups working to fight poverty in Alabama are urging state senators to approve a bill aimed at lowering food costs for families. House Bill 479 …
Social Issues
Navigating college can seem overwhelming for first generation students, but an early outreach program at Arizona State University aims to change it…
Health and Wellness
A new Nebraska law is now the subject of a lawsuit filed in the District Court of Lancaster County. In its amended form, Legislative Bill 574 …
Social Issues
A proposal from the federal government could provide a better path toward student loan debt repayment, but a new survey finds many borrowers don't …
Environment
Maine lawmakers are considering two pieces of legislation which supporters said are needed to ensure "responsible" development of offshore wind projec…