Ready or Not, Student-Loan Payments Set to Resume Next Year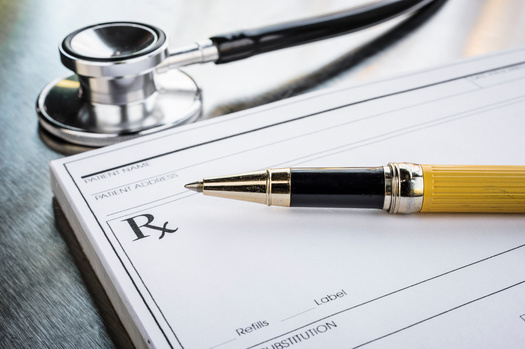 Monday, November 29, 2021
BOISE, Idaho - Student loan borrowers take note: a pause on federal student-loan payments is set to end in February.

The moratorium on payments has been in place since March 2020 due to the pandemic, but it will be lifted on January 31.

Andrew Pentis, a senior writer and certified student loan counselor with the group Student Loan Hero, said the average student loan payment for Idaho borrowers is $274 a month, which can be quite a weight on the typical family budget.

"The good news for borrowers in the state of Idaho is that more than one out of three of them have a balance of under $10,000," said Pentis. "So, that's a little more realistic and easier to afford in terms of repayment, as opposed to those borrowers with much higher balances."

Pentis said people should contact their loan servicer before the pause on payments is lifted and check into their options.

He said people could also opt to continue the pause on their payments. But Pentis believes a better situation for many borrowers is to opt for an income-driven repayment plan.

"What those plans do is cap your monthly dues at a percentage of your income," said Pentis. "So, if you've lost your job or perhaps seen your wages cut, your new monthly payment on your federal student loans would reflect that change. You could qualify for a monthly payment as low as $0."

While there was talk of mass student-debt forgiveness at the beginning of Joe Biden's presidency, Pentis said that option is looking less likely.

However, he noted there have been changes under the Biden administration, such as a fix to the Public Service Loan Forgiveness program to make it easier for government and nonprofit workers to qualify.

"What's much more likely is that the Biden administration will continue to offer targeted loan forgiveness to groups that are particularly struggling with their student-loan debt," said Pentis.




get more stories like this via email
Environment
Nevada is set to lose 8% of its Colorado River water allotment next year because of perilously low water levels at Lakes Mead and Powell caused by a 2…
Environment
Although President Joe Biden has signed the Inflation Reduction Act into law, many are hoping he will declare a climate emergency to provide further …
Environment
The Bureau of Land Management is kicking off its planning process for managing Grand Staircase-Escalante National Monument with several public hearing…
Social Issues
The midterm elections are less than three months away, and in Iowa, recruiting continues for those interested in helping at polling sites, where the …
Social Issues
As Florida Gov. Ron DeSantis defends and expands his call to have military veterans bypass the teacher certification process to become educators…
Social Issues
President Joe Biden signed the Inflation Reduction Act into law Tuesday, providing a means for making prescription drug prices more affordable in the …
Health and Wellness
A relatively new virus known as monkeypox has made its way to the state of Washington. About 280 cases have been reported, with 240 occurring in King …
Health and Wellness
Coloradans struggling economically put their health at risk when they decide not to turn on cooling systems, frequently out of fear of not being able …