NM Legislature Set to Meet on Redistricting Maps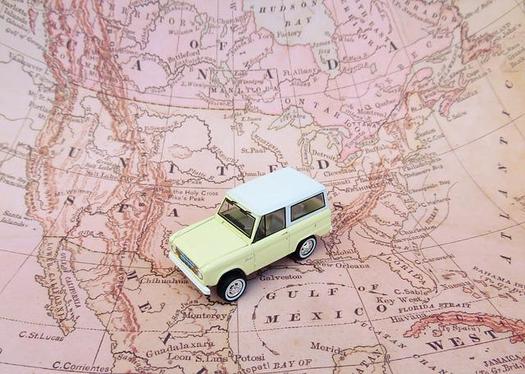 Tuesday, November 30, 2021
SANTA FE, N.M. -- The New Mexico Legislature will consider three possible redistricting maps for the House and Senate when it meets for a special session next week.

The Citizen Redistricting Committee was appointed earlier this year with the goal of limiting political influence and to avoid gerrymandering.

Hector Balderas, Jr., New Mexico Attorney General, a Democrat, said the state has attempted to improve the redistricting process and increase voter participation.

"There was considerable pressure to make this process more citizen-centric." Balderas explained. "And really committed to trying to get into some of our more disenfranchised communities and really seek their input and their guidance."

In both Houses of the current Legislature, Democrats outnumber Republicans, who argued the proposed maps would pit many more incumbent Republicans than Democrats against each other in future elections. Lawmakers return to the Roundhouse next Monday for the special redistricting session.

The previous redistricting effort ended up in the courts, costing taxpayers millions in litigation before new maps were finally decided. Balderas is cautiously optimistic it won't happen this year.

"Of course we have to be skeptical," Balderas acknowledged. "But we did focus on Native American participation and Hispanic rural population participation as well, so I'm hoping this doesn't end up in the courts."

Balderas pointed out not all residents of a community express their opinions through formal political parties, which can make them distrustful and somewhat skeptical their vote will count, or matter.

"I think that we not only need to make sure they're included, but that we need to recognize some systemic failures of the past," Balderas contended.

The New Mexico League of Women Voters has appealed to lawmakers for a detailed public explanation, should they amend any of the maps recommended by the Citizen Redistricting Committee.


Disclosure: Fair Representation in Redistricting contributes to our fund for reporting on Civic Engagement. If you would like to help support news in the public interest,
click here.
get more stories like this via email
Environment
Nevada is set to lose 8% of its Colorado River water allotment next year because of perilously low water levels at Lakes Mead and Powell caused by a 2…
Environment
Although President Joe Biden has signed the Inflation Reduction Act into law, many are hoping he will declare a climate emergency to provide further …
Environment
The Bureau of Land Management is kicking off its planning process for managing Grand Staircase-Escalante National Monument with several public hearing…
Social Issues
As Florida Gov. Ron DeSantis defends and expands his call to have military veterans bypass the teacher certification process to become educators…
Social Issues
President Joe Biden signed the Inflation Reduction Act into law Tuesday, providing a means for making prescription drug prices more affordable in the …
Health and Wellness
A relatively new virus known as monkeypox has made its way to the state of Washington. About 280 cases have been reported, with 240 occurring in King …
Health and Wellness
Coloradans struggling economically put their health at risk when they decide not to turn on cooling systems, frequently out of fear of not being able …
Social Issues
Whether state courts are allowed to review the validity of redistricting by state legislatures is at the heart of a case to be considered by the U.S…