Report: Complaints Soar as Airlines Cancel Flights, Deny Refunds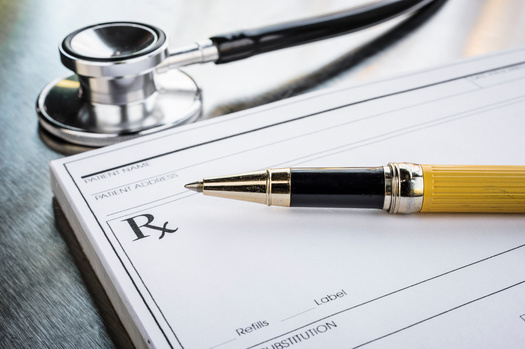 PHOENIX -- A new report shows, despite getting billions of dollars from the federal government under the American Rescue Plan, many airlines continue to interrupt travelers' plans with cancellations and are slow to issue refunds.

When the pandemic hit in early 2020, air travel in the U.S. and across the world almost completely stopped. But in recent months, as the airlines begin to add flights, customers are complaining of multiple canceled and delayed flights, denied refunds and customer service failures.

Diane Brown, executive director of the Arizona Public Interest Research Group, which issued the report, called it outrageous the airlines took taxpayer funds but refuse to deal fairly with their customers.

"The airline industry has been short-staffed, and that has caused consumers to have flight cancellations that often have a rippling effect," Brown explained.

Airlines have said their industry was gut-punched by the pandemic, and they are working to get back on track. They blamed air traffic control, inclement weather, computer outages and a lack of available flight crews for stranding or delaying travelers.

And consumers have not been shy about telling the U.S. Department of Transportation just how unhappy they are. Between February 2020 and August 2021, Brown noted the number of complaints about airline service increased 460%. And refunds have been hard to come by.

"Consumers often prefer to just get their money back, to save it for another trip versus having to use the funds by a certain period of time," Brown pointed out.

Brown added travelers need to know their rights and alternatives.

"Consumers do have options when it comes to which airline they choose, which airport they may lay over in, and their ability to contact policymakers and urge better protection," Brown emphasized.


Disclosure: Arizona PIRG Education Fund contributes to our fund for reporting on Budget Policy & Priorities, Consumer Issues, Energy Policy, and Urban Planning/Transportation. If you would like to help support news in the public interest,
click here.
get more stories like this via email
Environment
Nevada is set to lose 8% of its Colorado River water allotment next year because of perilously low water levels at Lakes Mead and Powell caused by a 2…
Environment
Although President Joe Biden has signed the Inflation Reduction Act into law, many are hoping he will declare a climate emergency to provide further …
Environment
The Bureau of Land Management is kicking off its planning process for managing Grand Staircase-Escalante National Monument with several public hearing…
Social Issues
The midterm elections are less than three months away, and in Iowa, recruiting continues for those interested in helping at polling sites, where the …
Social Issues
As Florida Gov. Ron DeSantis defends and expands his call to have military veterans bypass the teacher certification process to become educators…
Social Issues
President Joe Biden signed the Inflation Reduction Act into law Tuesday, providing a means for making prescription drug prices more affordable in the …
Health and Wellness
A relatively new virus known as monkeypox has made its way to the state of Washington. About 280 cases have been reported, with 240 occurring in King …
Health and Wellness
Coloradans struggling economically put their health at risk when they decide not to turn on cooling systems, frequently out of fear of not being able …