New Federal Funds Address Broadband Dilemma for Rural WI Students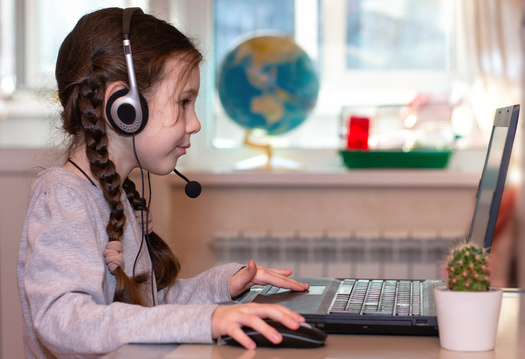 PRAIRIE DU SAC, Wis. -- Broadband gaps affect many facets of life, including education. The new federal infrastructure plan includes money to expand high-speed internet access, potentially making learning easier in rural Wisconsin.

The state is poised to receive at least $100 million to help with broadband gaps, with the possibility of more money based on need.

Kim Kaukl, executive director of the Wisconsin Rural Schools Alliance, said with broadband infrastructure still hard to come by in many remote areas, students face barriers, even in the absence of a global health crisis.

He pointed out being connected can give them a boost with day-to-day assignments.

"Many of our kids, when they get home, they do not have the connectivity," Kaukl explained. "Or, if they have the connectivity, they don't have the download speed to do the research that maybe they need to do for a report, or a project that they're working on."

He said even when many districts around the country were doing distance learning a year ago, smaller schools in Wisconsin had to get creative to maintain face-to-face time. He suggested it was the only real way to ensure learning was not disrupted.

As the funds are distributed, Kaukl emphasized he hopes local internet providers play a prominent role because of their connections to local communities.

Kaukl added establishing more Wi-Fi capability and higher download speeds not only helps families be prepared for the next crisis, but also for snow days. As for schools, the opportunities allow them to avoid falling behind in terms of technology.

"I would say many of our schools are pretty well set," Kaukl acknowledged. "But we've got some areas and pockets, yet that are still struggling with that."

Last year, 80% of districts in a survey from the Wisconsin Educational Media and Technology Association said they need funding for technology training for staff.

According to federal officials, more than 5% of Wisconsin residents live in broadband infrastructure "deserts," and 14% of households don't have an internet subscription.


get more stories like this via email
Environment
Nevada is set to lose 8% of its Colorado River water allotment next year because of perilously low water levels at Lakes Mead and Powell caused by a 2…
Environment
Although President Joe Biden has signed the Inflation Reduction Act into law, many are hoping he will declare a climate emergency to provide further …
Environment
The Bureau of Land Management is kicking off its planning process for managing Grand Staircase-Escalante National Monument with several public hearing…
Social Issues
The midterm elections are less than three months away, and in Iowa, recruiting continues for those interested in helping at polling sites, where the …
Social Issues
President Joe Biden signed the Inflation Reduction Act into law Tuesday, providing a means for making prescription drug prices more affordable in the …
Health and Wellness
A relatively new virus known as monkeypox has made its way to the state of Washington. About 280 cases have been reported, with 240 occurring in King …
Health and Wellness
Coloradans struggling economically put their health at risk when they decide not to turn on cooling systems, frequently out of fear of not being able …
Social Issues
By Andrew Kuder / Broadcast version by Mary Schuermann reporting for the Kent State-Ohio News Connection Collaboration. Sam Lawrence is running for …