Thursday, December 9, 2021
COTTONWOOD, Ariz. - The Bipartisan Infrastructure Act passed by Congress contains $65 billion aimed at giving every American affordable access to broadband internet service.

Nowhere is the need more pronounced than in small, rural towns in Arizona and elsewhere, where reliable internet is often almost non-existent.

During the pandemic, rural schools in Arizona scrambled to develop online classes, but many students struggled to keep up.

Wes Brownfield, executive director of the Arizona Rural Schools Association said schools in the country, with students spread far and wide, should be first in line for improved access to broadband.

"We knew this avalanche of money would be coming our way," said Brownfield. "But we were concerned that the big broadband infrastructure conduit down the highways to everywhere would overshadow rural communities, where you need to connect a few kids at a time."

The Biden administration found that more than 30 million Americans live in areas where there is no affordable access to broadband. A study by the global Organization for Economic Cooperation and Development found that the U.S. has the second highest broadband costs in the developed world.

Brownfield said he is concerned that building a rural internet system using fiberoptic cables could take too long, adding that a Wi-Fi system might be quicker. He said during the pandemic, rural schools have struggled to meet their students' needs.

"You had people putting Wi-Fi on buses," said Brownfield. "You had people using the Wi-Fi at the school in parking. You had a host of well-intended but not terribly effective remedies."

He said rural teachers and administrators learned a lot developing a long-distance learning systems on the fly and will be better prepared if students are sent home for classes again.

"We've developed very good systems for student collaboration," said Brownfield. "Teachers now know how to do it. They know its advantages, and they know its limitations. And the limitation is you don't get the personal interaction with the kids."

The bill also specifies that companies rebuilding the rural internet system employ highly trained and qualified technicians to ensure that the system is high-quality and reliable.


get more stories like this via email
Social Issues
Community volunteers in New Hampshire are turning unwanted firearms into garden tools as part of a nationwide effort to reduce gun violence. Under …
Social Issues
Parents and educators in the Houston Independent School District said they are all for improving schools but do not believe a state takeover by an une…
Social Issues
The U.S. Supreme Court upheld a lower-court ruling on a 5-to-4 vote Thursday, deciding Alabama's 2022 congressional maps violated the Voting Rights …
Environment
The Bureau of Land Management has announced a $161 million investment in habitat and wildland restoration projects in 11 western states. Alaska is …
Environment
As smoke from Canadian wildfires blankets New York and much of the East Coast, it's causing a wide range of health effects - and not just for people…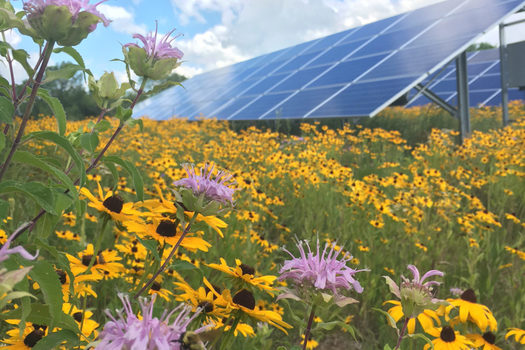 Environment
By Elizabeth Hewitt for Reasons to be Cheerful.Broadcast version by Mike Moen for Minnesota News Connection reporting for the Solutions Journalism Net…
Social Issues
To fight such pressing issues as housing shortages and increasing crime rates in cities across the country, many of the nation's mayors are taking …
Health and Wellness
As part of Alzheimer's and Brain Awareness Month, mental-health advocates in Iowa are sharing information about Alzheimer's and say two new drugs …