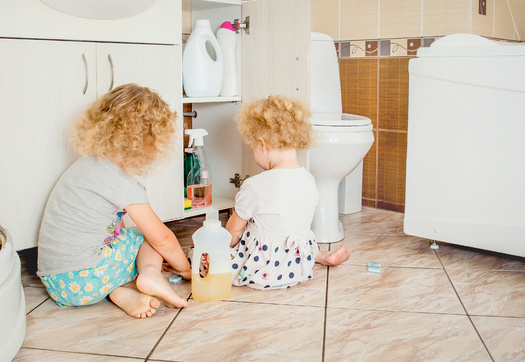 Thursday, December 9, 2021
ALBANY, N.Y. -- Advocates for the environment are applauding the Biden administration's new Executive Order prioritizing climate initiatives including federal purchasing of products without the toxic chemicals known as Perfluorinated and Polyfluorinated Substances (PFAS).

Proponents of clean-water initiatives also are seeking additional action on the dangerous chemical in the state of New York and around the country.

Today, a Senate committee hearing will examine the Department of Defense Inspector General's report on the federal response to PFAS detected in drinking water of military bases.

Scott Faber, senior vice president for government affairs at the Environmental Working Group, hopes the hearing will answer questions for the communities affected.

"How many service members were drinking contaminated tap water?" Faber outlined. "How contaminated? For how long? Have we alerted those service members about potential effects of PFAS? If not, why not? When will we?"

The working group said in New York, the Plattsburgh Air Force Base and Niagara Falls Air Base were found to have some of the highest rates of the contaminants in their drinking water. PFAS cannot break down in the environment, and exposure to them has shown to cause negative health effects.

In New York state, 64% of residents who responded to an April 2021 Siena College poll reported being "very concerned" about water pollution.

Colin O'Neil, legislative director for the Environmental Working Group, said it is also time for Congress to pass the PFAS Action Act, which has passed in the House.

"This would set important deadlines for EPA to develop standards for PFAS under our various environmental statutes," O'Neil explained. "Including our federal cleanup law which would further push DOD to clean up PFAS at military installations and other federal facilities."

In October, the Environmental Protection Agency announced a roadmap to address PFAS pollution, such as monitoring, research and reporting requirements. In addition, a state-level bill, which would mandate monitoring the state's drinking water for "emerging contaminants," including PFAS, now awaits New York Gov. Kathy Hochul's signature.


get more stories like this via email
Social Issues
Community volunteers in New Hampshire are turning unwanted firearms into garden tools as part of a nationwide effort to reduce gun violence. Under …
Social Issues
Parents and educators in the Houston Independent School District said they are all for improving schools but do not believe a state takeover by an une…
Social Issues
The U.S. Supreme Court upheld a lower-court ruling on a 5-to-4 vote Thursday, deciding Alabama's 2022 congressional maps violated the Voting Rights …
Environment
The Bureau of Land Management has announced a $161 million investment in habitat and wildland restoration projects in 11 western states. Alaska is …
Environment
As smoke from Canadian wildfires blankets New York and much of the East Coast, it's causing a wide range of health effects - and not just for people…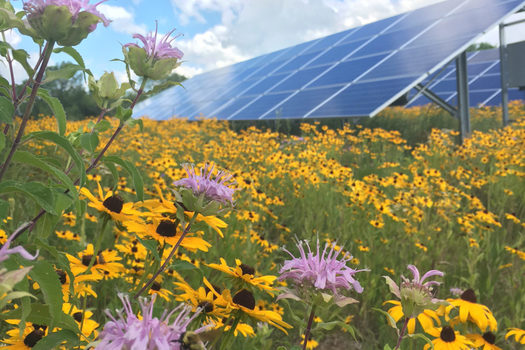 Environment
By Elizabeth Hewitt for Reasons to be Cheerful.Broadcast version by Mike Moen for Minnesota News Connection reporting for the Solutions Journalism Net…
Social Issues
To fight such pressing issues as housing shortages and increasing crime rates in cities across the country, many of the nation's mayors are taking …
Health and Wellness
As part of Alzheimer's and Brain Awareness Month, mental-health advocates in Iowa are sharing information about Alzheimer's and say two new drugs …