Report: CT Can Play Key Part in Migratory Bird Conservation
Friday, December 10, 2021
GREENWICH, Conn. -- North America has lost three billion birds since 1970, and a new report shows how Connecticut, a major stopover for migratory birds, can play a role in reversing the trend.

The annual Connecticut State of the Birds report from the Connecticut Audubon Society features 37 bird species in the state rapidly losing population, including semipalmated sandpipers and wood thrushes.

Patrick Comins, executive director of the Connecticut Audubon Society, noted for sandpipers in particular, the migratory birds make a critical stop along New England shores to eat and prepare for a nonstop, 10-day journey to South America.

"While we like to think of conservation as something that's happening in the Arctic or in South America," Comins remarked. "Perhaps the weak link on that is right here on our shore in Connecticut, that these birds aren't getting the fuel they need to continue these long migratory journeys."

Semipalmated sandpipers have declined by nearly 80% since the 1980s, due to habitat loss and competition with other species. Comins pointed out with state and federal support, land acquisition and restoration on the Long Island Sound could protect migratory birds in Connecticut.

Conservation groups argued efforts to save endangered and threatened species would not be where they are today without game-changing legislation like the Endangered Species Act and, more recently, the Great American Outdoors Act.

As Congress debates another option, the Recovering America's Wildlife Act, Comins contended a boost in federal funds could mean a future in which bird species are protected.

"We're at an important juncture, where we still have abundant and amazing wildlife and natural resources left, even in this most highly developed corridor of the United States," Comins observed. "Wise decisions now can ensure that we preserve what makes our area amazing."

The Senate Committee on Environment and Public Works discussed the bill during a hearing Wednesday. If passed, Connecticut could receive about $12 million a year for wildlife conservation. The state is home to more than 400 species of conservation concern.

Comins added the report has been shared with the state Department of Energy and Environmental Protection.


get more stories like this via email
Social Issues
The Nevada primary election is June 14, and early voting starts tomorrow and runs through June 10. Mail balloting is now permanent, so every active …
Social Issues
Democrats in the Florida Legislature are reviving calls for stricter gun-control laws, following the school shooting in Uvalde, Texas. Florida's …
Health and Wellness
With the unofficial start to summer, pools around Ohio are opening this Memorial Day weekend, and when it comes to swim time, experts encourage …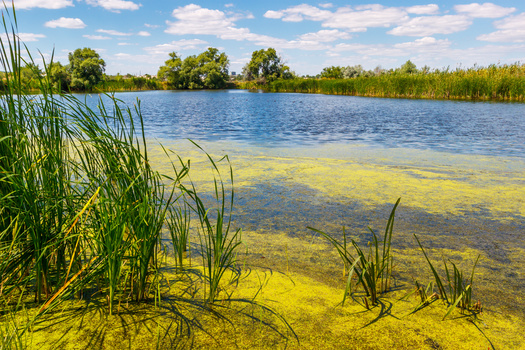 Environment
Memorial Day weekend marks the beginning of water recreation season, and before putting on a swimsuit, Iowa environmental experts say being mindful …
Social Issues
As the nation processes the horrific shooting in Uvalde, where 19 children and two teachers were killed, teachers' unions across Illinois and America …
Social Issues
The cost of heading out of town this Memorial Day weekend will be higher than past years, with higher gas prices and inflation hitting travelers…
Health and Wellness
One of Connecticut's largest health systems launched a new resource in Hartford this month, aimed at helping patients access healthy and nutritious …
Social Issues
Advocates are contending the New York State Senate is not doing enough to lower the price of prescription drugs. Recently, lawmakers dropped bills …