NC Military Bases Use Living Shorelines to Boost Climate Resiliency
Wednesday, December 15, 2021
JACKSONVILLE, N.C. -- Military facilities in North Carolina are partnering with local coastal communities on natural infrastructure projects to buffer coastlines from extreme weather damage.

Lexia Weaver, coastal scientist for the North Carolina Coastal Federation, said eroding estuaries and the increasing frequency of tropical storms have left coastal areas more vulnerable. She said the U.S. Marine Corps, in partnership with The Pew Charitable Trusts and other local groups, is helping construct more than 2,000 linear feet of living shoreline at Marine Corps Air Station Cherry Point.

"I think the military installations in the area are realizing the effects of climate change," Weaver observed. "I think they are really being proactive, and trying to address issues that happen as a result of climate change - and shoreline erosion being one example."

Unlike concrete seawalls or bulkheads, Weaver said salt marshes, oyster reefs and seagrasses act like sponges to absorb storm wave energy and floodwater.

The Cherry Point restoration is linked to a larger coastal project to extend the living shoreline at least another 5,000 linear feet. The project should be completed by next year.

Carmen Lombardo, deputy assistant chief of staff for government and external affairs for MCIEast, a group of military bases across North Carolina, said climate change is a destabilizing force that can affect the distribution and storage of supplies and equipment, as well as military training.

"Salt marsh is a key component of a resilient system," Lombardo asserted. "It's integrity and it's long-term sustainability, so the landscape that we train on stays the same into the future."

He pointed to the military's efforts to conserve a one-million-acre stretch of salt marsh from Northeast Florida to North Carolina, to help buffer more than a dozen military installations from the effects of climate change.

Weaver added the experience of Hurricanes Florence and Dorian have shown natural infrastructure is more effective than hard structures at preventing storm damage and flooding.

"We've proved through those storms that living shorelines, they fare better than bulkheads during these storms," Weaver outlined. "A lot of the bulkheads needed repairs, while our living shorelines were completely intact."

Earlier this year, the U.S. Department of Defense released its Climate Adaption Plan. It calls for enhancing resilience to the effects of climate change using natural infrastructure, and mitigation strategies to reduce greenhouse gas emissions.

Support for this reporting was provided by The Pew Charitable Trusts.


get more stories like this via email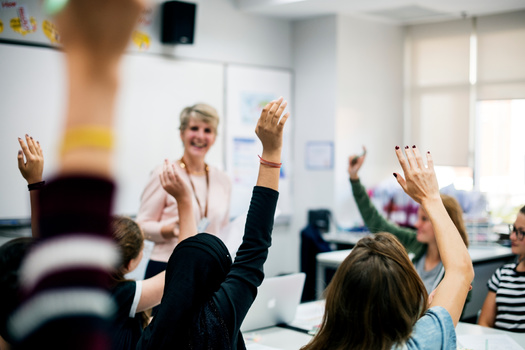 Social Issues
Many of California's 13.5 million children and teens have not bounced back after the pandemic, especially children of color, according to the just-…
Social Issues
Americans continue to report low trust in mainstream media, with many younger than 30 saying they trust information from social media nearly as much …
Social Issues
A Minnesota House committee heard testimony Thursday about the governor's proposed spending plan for education. As these talks unfold, public polling …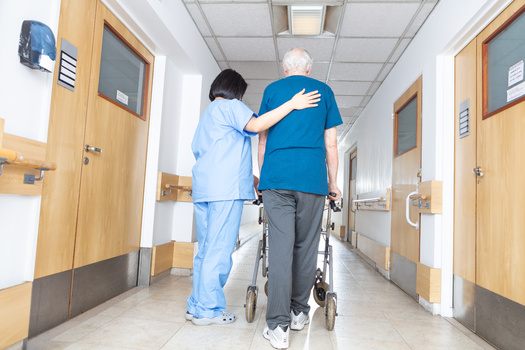 Health and Wellness
Health-care professionals say low pay and a worker shortage have led a dramatic number of nursing homes in rural Iowa to close their doors. They hope …
Health and Wellness
Health-care professionals and advocates in Connecticut have said it will take sweeping reforms to bolster the state's flailing public health system…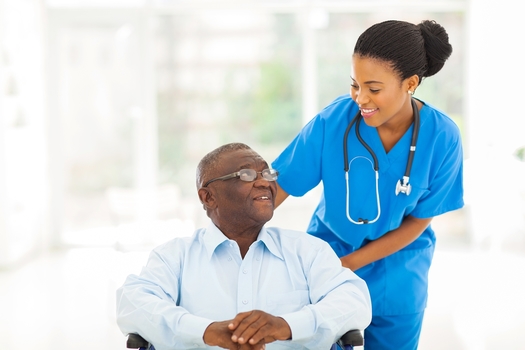 Social Issues
In her fifth State of the State address this week, Gov. Gretchen Whitmer emphasized policies designed to put more money in Michiganders' pockets…
Social Issues
By nearly every measure, voter fraud in U.S. elections is rare, but that isn't stopping the Texas Legislature from considering dozens of bills this …
Social Issues
A Republican-sponsored bill in the Arkansas Legislature would make it illegal to circulate petitions at or near polling places during elections…