Virginia Supporters: Build Back Better Essential for Workers
Monday, December 27, 2021
As Democrats scramble to rescue the Build Back Better Act, a Virginia labor leader said some provisions in the bill are necessary to bolster support for workers.

Lawmakers are rethinking parts of the proposal, which includes social spending key to working people, like family leave, the Child Tax Credit and labor reforms.

Char Lewis, shop steward for the Communications Workers of America Local 2201 in Richmond, said she and fellow employees need the leave guarantees the bill would provide, especially with the Omicron variant of COVID-19 on the rise.

"We all want to make sure that when we do need to care for our family, that we're not going to be penalized," Lewis explained. "With COVID and everything that's been going on, sometimes we have to care for our loved ones, especially our seniors. It's really important for me to have time off to care for them."

The U.S. House passed the Build Back Better Act in November, but it faced a major setback in the Senate when Sen. Joe Manchin, D-W.Va., said last week he cannot support it. He cited the bill's price tag and called it "irresponsible" to spend nearly $2 trillion on domestic spending with inflation driving up Americans' cost of living.

Lewis pointed out the bill has important provisions to support unions and their members. It would provide $350 million for the National Labor Relations Board, which carries out U.S. labor-law for protections. It also would offer a tax deduction for union dues.

Lewis said the changes to help workers are especially important because she thinks unions give workers a much-needed voice.

"Sometimes when companies think of a union, they think that the workers are just going to be against them the whole time. That's not what it's about," Lewis contended. "It's about the employees having a voice. Because a lot of times, the higher-ups really don't know what it takes to do the job safely, efficiently, and to also love your job."

The bill also includes a proposal for fines on employers who illegally retaliate against workers trying to form or join a union.


Disclosure: Communications Workers of America contributes to our fund for reporting on Human Rights/Racial Justice, and Livable Wages/Working Families. If you would like to help support news in the public interest,
click here.
get more stories like this via email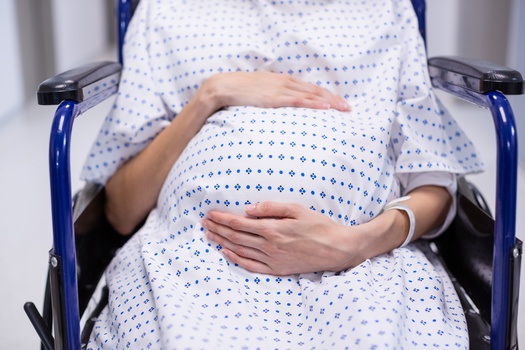 Social Issues
With concerning trends emerging for pregnant and postpartum women, frustration is growing that Idaho lawmakers could end the session without …
Health and Wellness
Health advocates are promoting a package of bills this legislative session to make health care easier to get - and more affordable. The Care 4 All …
Social Issues
A new study from the University of New Hampshire found New England's LGBTQ+ residents experience higher rates of food insufficiency, the measure of …
Social Issues
A large percentage of Missourians who could to have their criminal records "expunged" have not done so, despite the effects expungement -- referred …
Environment
The U.S. Farm Bill is up for reauthorization, and Congress faces calls to avoid any delays so certain programs can keep helping farmers and consumers …
Social Issues
Youth advocates continue to sound the alarm over the impact flavored tobacco products have on teenagers, and hope Minnesota lawmakers take another …
Environment
As wildfire seasons in Colorado and across the American West become longer, less predictable and increasingly destructive, a new report aims to …
Environment
New research shows the demand for native seed supply across the Western United States, including Nevada, has increased, but the supply simply is not …