Governor: AR Enters 'Period of Greatest Risk' with Omicron Surge
Wednesday, January 5, 2022
Arkansas reported a record number of new COVID-19 cases Tuesday, as the highly contagious Omicron variant spreads, mirroring trends seen across the country.

The Arkansas Department of Health saw more than 6,500 positive cases on Tuesday, the highest numbers since the summer 2021 surge. Hospitalizations are not at the same peak levels yet, but it's something health officials are keeping an eye on.

Gov. Asa Hutchinson said the next month will be difficult, and suggested that Arkansans do their part by wearing a mask and talking with their doctor about being vaccinated if they are eligible.

"We are entering a period of probably the greatest risk that we've faced during the pandemic," he said. "We have Omicron here that is less severe - but at the same time, the sheer volume of numbers gives us challenges that we haven't faced before."

Hutchinson said his administration requested 1.5 million at-home COVID tests from the White House last week, but expects delays amid a national shortage. Arkansas also reports a record positivity rate in COVID tests of 25.5% in the last seven days.

There are growing concerns in the state about hospital capacity for children, as pediatric COVID cases are on the rise. Secretary of Health Jose Romero said he's encouraging parents to get eligible children vaccinated as soon as possible.

"We have one excellent children's hospital here in the state with a satellite campus in Northwest Arkansas," he said, "so there is a chance with a larger number of cases, we could overwhelm that system."

Officials also have recommended that parents send their children to school with face masks. According to the state Department of Health, school districts with a mask mandate have seen a 25% reduction in COVID-19 cases among students and staff.


get more stories like this via email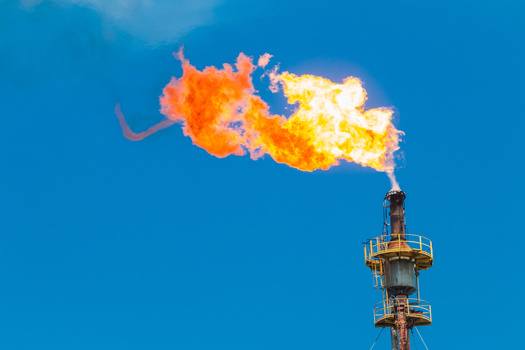 Environment
A new study found gas flaring in oil-producing states like North Dakota is not as effective in limiting harmful emissions when compared to long-standi…
Social Issues
Community and technical college faculty members are preparing for the legislative session in Olympia, and among the top priorities for the American …
Social Issues
The Holyoke area is home to many Puerto Rican families who say they will do what they can to help people there as they recover from the latest hurrica…
Social Issues
On the heels of a regional conference, multiple groups are working on new solutions for reducing the poverty gap in Minnesota. Nonprofits, …
Social Issues
The pandemic took a toll on the nursing profession, resulting in shortages across the nation and especially Texas, ranked the second-hardest-hit …
Social Issues
Most criminal offenses can be annulled except for violent crimes and those involving obstruction of government administration. An upcoming legal …
Social Issues
Advocates for a man wrongfully imprisoned for decades due to misconduct by a Durham Police detective and released in 2016, want the city to honor a …
Social Issues
Groups fighting hunger in California say untold suffering could be avoided if the policies championed at the latest White House conference are put int…