MO Groups Say Abortion Bans Harm Vulnerable Communities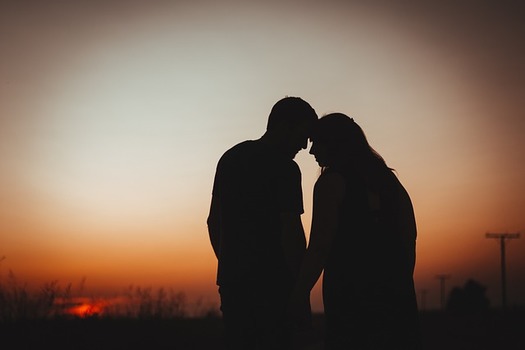 As the Missouri legislative session gets under way, reproductive-health advocates are pushing back against seven bills filed this year to restrict access to abortion.

One is nearly identical to the Texas six-week abortion ban. Supporters of the bill want to allow private citizens to sue anyone who provides or aids someone in getting an abortion, and prevent public funds from going to health-care providers who also provide abortions.

Dr. Jen Villavicencio, lead for equity transformation for the American College of Gynecologists and Obstetricians, said abortion is a safe procedure many people have in their lifetimes, and it is important to reduce stigma.

"The impact is felt most strongly by people in families who already face challenges accessing general medical care," Villavicencio explained. "This includes those who live in rural areas, people from communities of color, and those without financial means to navigate around the mounting barriers to basic health care."

Missouri is among a growing number of states aiming to model legislation after the Texas bill, which is being challenged in court but has so far been allowed to stand.

Maggie Olivia, policy manager for Pro-Choice Missouri, noted anti-abortion activists sometimes frame adoption as an alternative to abortion. She emphasized it is important to make the distinction that adoption can be an alternative to parenting, but not to pregnancy.

"It is in fact really dangerous to carry a pregnancy to term," Olivia asserted. "In Missouri, we ranked 44th in the country for maternal mortality rates, and those rates are three to four times higher for Black parents in Missouri"

Nearly 60% of Americans say abortion should be legal in all or most cases, while less than 40% say it should be illegal, according to Pew Research Center. Opponents of the Missouri bills to restrict abortion are urging voters to contact their legislators to make their views known.

Support for this reporting was provided by The Carnegie Corporation of New York.


get more stories like this via email
Social Issues
Voting rights advocates in Massachusetts are applauding Governor Maura Healey's budgetary backing of new policies stemming from last year's passage of…
Environment
Climate-change groups are calling attention to the environmental destruction linked to the wood pellet industry - even as California is considering a …
Social Issues
Many Nebraskans know how crucial a family caregiver is to one of their family members. Now AARP research has put a dollar value on that unpaid care - …
Social Issues
South Dakota is home to one of the nation's largest American Indian reservations, and the area is part of a movement among tribal nations to take …
Health and Wellness
As the cost of food, medicine and rent continues to climb, new data shows the benefits miners receive are now 40% less than what they received in 1969…
Environment
With the cost of farmland up by more than 8% percent in North Carolina, the state's Black farmers are struggling to purchase additional acreage or …
Environment
By Zachary Shepherd and Kelsey Paulus for Kent State News Lab.Broadcast version by Nadia Ramlagan reporting for the Kent State-Ohio News Connection Co…
Social Issues
Republican-sponsored bills and amendments in the Legislature would eliminate the Tennessee Commission on Children and Youth. More than 1.5-million …