MLK Day Caravan in AR to Focus on Inclusivity, Voting Rights
Today, activists in Little Rock host a "drive-through" interfaith prayer breakfast on Martin Luther King Junior Day, to honor the legacy of the civil-rights leader and show support for voting-rights legislation.

The Caravan of Love in Action starts at 8 am at Martin Luther King Elementary in Little Rock, handing out breakfast bags to visitors before proceeding to the Governor's Mansion, where organizers will offer voter information.

Caravan organizer Deborah Springer Suttlar said the event is about reminding Arkansans what's at stake if Congress fails to pass key voting-rights protections.

"It's important for the John Lewis Voting [Rights] Advancement Act and the [For the] People Act to pass," said Suttlar. "We intend to continue to fight by providing the information about voting rights - how to register to vote, how to get involved in each election - so we can make a difference."

The caravan was also organized by Rev. Anika Whitfield of the Arkansas Poor People's Campaign, and has received support from the American Civil Liberties Union of Arkansas and the Arkansas Legislative Black Caucus, among others.

The caravan is also meant to counter a private breakfast hosted today at the Governor's Mansion by the Arkansas MLK Commission, part of the state Department of Education.

Suttlar - also an executive committee member with the Little Rock chapter of the National Association for the Advancement of Colored People - said she and other activists are disappointed the invitation-only event includes former Gov. Mike Huckabee, who's taken some heat in the past for racially offensive remarks, as the keynote speaker.

"We are trying to get the word out that we need to wake up," said Suttlar. "Because any time our commission can be hijacked by people who have no concept of the principles of Dr. King, then we know that we need to take our own struggle back, because the struggle continues."

In a statement, Secretary of Education Johnny Key said the state has a history of current and former Arkansas officials from both parties speaking at MLK holiday events.

Key said he encourages "every Arkansan to set aside our political differences on January 17th and reflect on the progress we have made as a nation, as well as the significant ongoing work ahead."

The King family has called for no celebrations on Martin Luther King Jr. Day until Congress passes voting-rights legislation.




get more stories like this via email
Social Issues
One of North Carolina's oldest Historically Black Colleges and Universities is finding new ways to help students stay enrolled and graduate. Recent …
Social Issues
A new survey finds 8 in 10 Kentucky parents say afterschool programs could help their child combat social and mental-health struggles by reducing unpr…
Environment
A technology that once existed only in science fiction soon could emerge as a viable solution to climate change. The city of Flagstaff has added …
Social Issues
A new report found Texas likely undercounted the number of people who actually live in the state when gathering information for the 2020 census…
Environment
Minnesota has more than 10,000 brownfield sites, which are abandoned or idled properties in need of contamination removal. State officials will soon …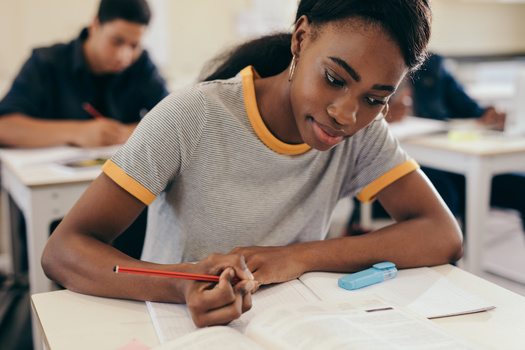 Social Issues
By age 35, workers with a bachelor's degree or higher are about twice as likely as workers with just a high school diploma to have a good job - one …
Environment
The mayor of Huntington, where more than 200 homes were recently damaged by severe flooding, said now is the state's "one chance" to prevent other …
Social Issues
Alzheimer's disease is one of the leading causes of death in North Dakota, prompting state officials to launch an online dashboard, where the public …