Non-Attorney Advocates Could Bring Affordable Legal Services to AZ
The cost of legal help can be out of reach for many Arizonans, creating "legal deserts" in rural areas and marginalized communities. But a new type of advocate being trained in Arizona could open the legal system to thousands of people.

The state has licensed its first group of Legal Paraprofessionals or "LPs." They're qualified to represent clients in matters such as parental rights, contracts, evictions, and low-level criminal matters.

Kristy Clairmont - Legal Paraprofessional program coordinator for the James E. Rogers College of Law at the University of Arizona - compares the new legal advocates to nurse practitioners.

"The best parallels are that nurse practitioners have their own license, and so does an LP," said Clairmont. "So that really does help someone conceptualize that they're not actually working under an attorney's license; they're working on their own license."

Clairmont said the program was created after an American Bar Association study found a "justice gap" in which far too many Americans who couldn't afford an attorney were forced to represent themselves in serious legal matters.

In addition to the cost factor, Clairmont said Arizona has one of the lowest per capita rates of lawyers among the 50 states, with only two licensed attorneys per one thousand people.

"The legal resources - being attorneys - are located primarily between Phoenix and Tucson," said Clairmont. "So then, you have these 'legal deserts' that are throughout the other counties in Arizona, where there just are not legal resources available."

LPs receive law school training, are licensed by the state and are limited to practicing family, administrative and civil law, and criminal cases if no jail time is involved.

Clairmont said Arizona is among the first states in the country to use LPs.

"Arizona has the broadest scope of practice for an LP," said Clairmont. "Utah has a similar program. California was looking at it. New Mexico, Colorado, Oregon. Arizona is leading the way, but other states are close behind us."

Clairmont said it's important to note that LPs are different from paralegals, who perform high-level administrative work for attorneys but cannot practice law or represent clients.


get more stories like this via email
Social Issues
One of North Carolina's oldest Historically Black Colleges and Universities is finding new ways to help students stay enrolled and graduate. Recent …
Social Issues
A new survey finds 8 in 10 Kentucky parents say afterschool programs could help their child combat social and mental-health struggles by reducing unpr…
Environment
A technology that once existed only in science fiction soon could emerge as a viable solution to climate change. The city of Flagstaff has added …
Social Issues
A new report found Texas likely undercounted the number of people who actually live in the state when gathering information for the 2020 census…
Environment
Minnesota has more than 10,000 brownfield sites, which are abandoned or idled properties in need of contamination removal. State officials will soon …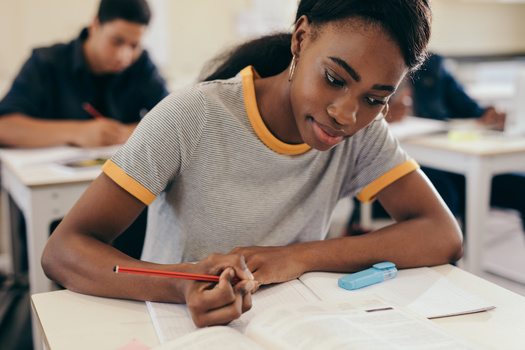 Social Issues
By age 35, workers with a bachelor's degree or higher are about twice as likely as workers with just a high school diploma to have a good job - one …
Environment
The mayor of Huntington, where more than 200 homes were recently damaged by severe flooding, said now is the state's "one chance" to prevent other …
Social Issues
Alzheimer's disease is one of the leading causes of death in North Dakota, prompting state officials to launch an online dashboard, where the public …