Rebuilding "Community" at Colleges, Universities Post-Pandemic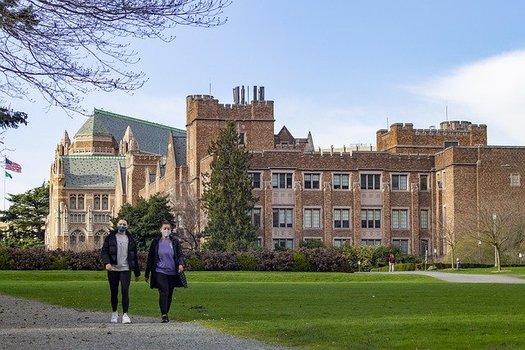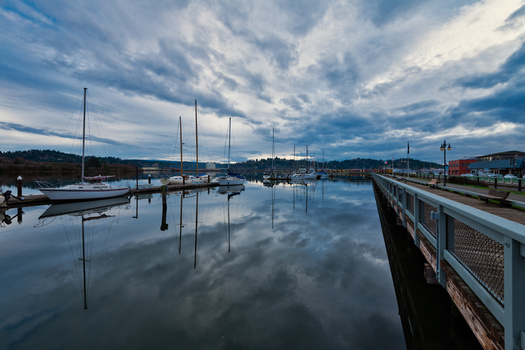 Colleges and universities typically provide in-person programming and supports to strengthen bonds between students and build a sense of community. But the pandemic curtailed both in-person learning and campus-wide events.

As students return to classrooms, new research shows what schools might do to rebuild those bonds. Ithaka, a nonprofit that works to improve educational opportunities, encourages higher-ed institutions to step up community-building.

Research by Emily Schwartz - senior program manager with the Ithaka S+R's educational transformation team - found a greater sense of belonging can improve a student's academic experience, and boost their chances of graduating.

"A lot of students that are entering college now," said Schwartz, "they haven't had the chance to have the in-person experience, and without those roots of the connections made in person, I think it can be very challenging."

Schwartz said schools need to make sure they're listening to students and student leaders about what they need to succeed in a post-pandemic world.

Undergraduate enrollment at colleges has fallen 6.6% since fall of 2019, according to the National Student Clearinghouse Research Center.

For most college students, the pandemic eliminated one-on-one advising appointments, career development workshops and mentorship programs. Schwartz said that's been especially tough on students from historically underrepresented backgrounds, lower-income students and students of color.

She said she thinks it will be important, particularly for community colleges, to offer more diverse activities and programs to rebuild a sense of community.

"If you're offering some sort of activity that's at 7 p.m. every night, and a student has a family and kids, that time might not work for them," said Schwartz. "So, having variety in programming, I think, is really important."

She added that the pandemic also magnified existing societal inequalities in access to technology, including disparities in access to broadband and digital devices.

Support for this reporting was provided by Lumina Foundation.




get more stories like this via email
Social Issues
The Nevada primary election is June 14, and early voting starts tomorrow and runs through June 10. Mail balloting is now permanent, so every active …
Social Issues
Democrats in the Florida Legislature are reviving calls for stricter gun-control laws, following the school shooting in Uvalde, Texas. Florida's …
Environment
This week, in honor of World Otter Day, conservation groups are looking to raise awareness about efforts to restore sea otters along more areas of …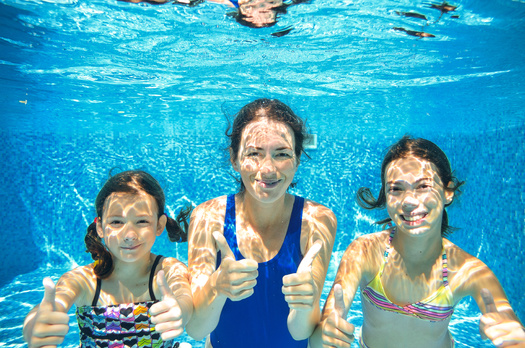 Health and Wellness
With the unofficial start to summer, pools around Ohio are opening this Memorial Day weekend, and when it comes to swim time, experts encourage …
Environment
Memorial Day weekend marks the beginning of water recreation season, and before putting on a swimsuit, Iowa environmental experts say being mindful …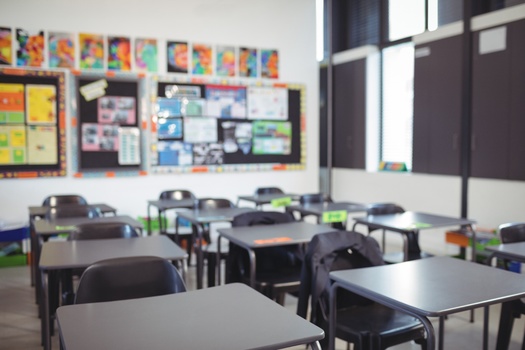 Social Issues
As the nation processes the horrific shooting in Uvalde, where 19 children and two teachers were killed, teachers' unions across Illinois and America …
Social Issues
The cost of heading out of town this Memorial Day weekend will be higher than past years, with higher gas prices and inflation hitting travelers…
Health and Wellness
One of Connecticut's largest health systems launched a new resource in Hartford this month, aimed at helping patients access healthy and nutritious …