Federal Funds Coming to Keep Invasive Carp Out of Great Lakes
The U.S. Army Corps of Engineers plans to use federal funds for a project to help keep invasive carp out of the Great Lakes.

It is proposing using nearly $226 million from the Infrastructure Investment and Jobs Act for the Brandon Road Lock and Dam Project in Joliet.

Don Jodrey, director of federal relations for the Alliance for the Great Lakes, said carp crowd out native aquatic species, and have been moving up the Mississippi River system and into the Illinois River.

The project would modify the existing dam and locks to make it easier to detect invasive species.

"The Great Lakes have suffered over the years from invasive aquatic species, like zebra and quagga mussels and things like this," Jodrey explained. "The concern is, if the carp move into the Great Lakes system, that they're going to be detrimental to the fishing and recreational industries that are up there."

He added the Army Corps is testing relatively new technology, which could help other states tackle the problem of invasive species.

Fighting invasive species is not cheap. Jodrey pointed out the money is expected to cover the planning, engineering and design phases of the project, about $28 million, plus roughly $200 million for construction, which he noted could cost another $850 million.

"They're basically saying, as a matter of policy, that the administration supports the project," Jodrey stated. "It's a really important step, and it really tells us the project is going to get built."

For the remaining funding, the eight governors of the Great Lakes states have requested the project be included in the 2022 Water Resources Reform and Development Act.


get more stories like this via email
Social Issues
The Nevada primary election is June 14, and early voting starts tomorrow and runs through June 10. Mail balloting is now permanent, so every active …
Social Issues
Democrats in the Florida Legislature are reviving calls for stricter gun-control laws, following the school shooting in Uvalde, Texas. Florida's …
Health and Wellness
With the unofficial start to summer, pools around Ohio are opening this Memorial Day weekend, and when it comes to swim time, experts encourage …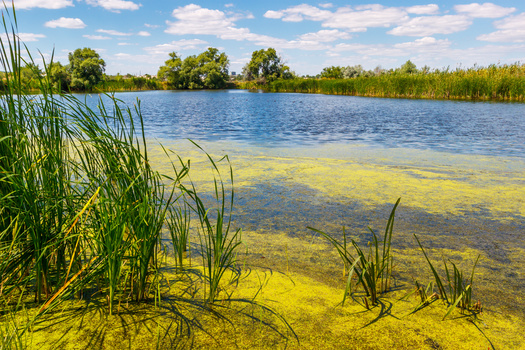 Environment
Memorial Day weekend marks the beginning of water recreation season, and before putting on a swimsuit, Iowa environmental experts say being mindful …
Social Issues
As the nation processes the horrific shooting in Uvalde, where 19 children and two teachers were killed, teachers' unions across Illinois and America …
Social Issues
The cost of heading out of town this Memorial Day weekend will be higher than past years, with higher gas prices and inflation hitting travelers…
Health and Wellness
One of Connecticut's largest health systems launched a new resource in Hartford this month, aimed at helping patients access healthy and nutritious …
Social Issues
Advocates are contending the New York State Senate is not doing enough to lower the price of prescription drugs. Recently, lawmakers dropped bills …