Institute Reopens Auto Trade School at PA's Former WyoTech Campus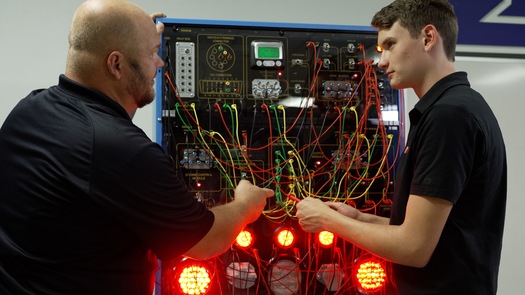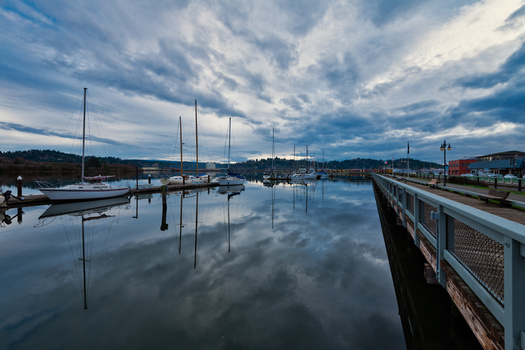 Interest in trade schools is growing across the country, and a new one in Pennsylvania aims to fill the nationwide workforce shortage of auto and diesel technicians.

New Village Institute Blairsville's (NVI) inaugural cohort kicked off earlier this month in Indiana County on the former campus of transportation program WyoTech, which closed its Blairsville site in 2018.

Amy Mulligan, campus vice president, formerly worked at WyoTech Blairsville and recalls watching the student population grow from 30 to 1,500 in a few years. She expects the same for NVI, as an asset for the local economy.

"Bringing in students from other areas does also bring in revenue," Mulligan pointed out. "And we've seen it in the past, and I feel like it's going to be almost similar to where you're going to see a lot of those younger folks that want to be in this area because there is still opportunity."

Enrolled students will receive a fast-tracked six-month education to support the immediate need for technicians. There will be 228,000 diesel technician openings by 2025, according to data from the American Diesel Training Centers.

Enrollment in vocational schools has been on the rise over the last two decades, with enrollment numbers up to 16 million in 2014, compared with 9.6 million in 1996, according to the National Center for Education Statistics.

Chris Barton, campus director for NVI, thinks the affordability of the schooling plus competitive wages are bringing people, both young and career-changers, into the trades.

"People are realizing that you can have a really good career for yourself and really start at an early age making good money that provides for yourself, your family and the rest of your life," Barton observed. "There are just really unlimited jobs, so you never have to worry about being out of work."

Diesel technicians made an average of $24 an hour in 2020, according to the U.S. Bureau of Labor Statistics.

Barton added new cohorts will start each quarter, the next class beginning in April.

Support for this reporting was provided by Lumina Foundation.


get more stories like this via email
Social Issues
The Nevada primary election is June 14, and early voting starts tomorrow and runs through June 10. Mail balloting is now permanent, so every active …
Social Issues
Democrats in the Florida Legislature are reviving calls for stricter gun-control laws, following the school shooting in Uvalde, Texas. Florida's …
Environment
This week, in honor of World Otter Day, conservation groups are looking to raise awareness about efforts to restore sea otters along more areas of …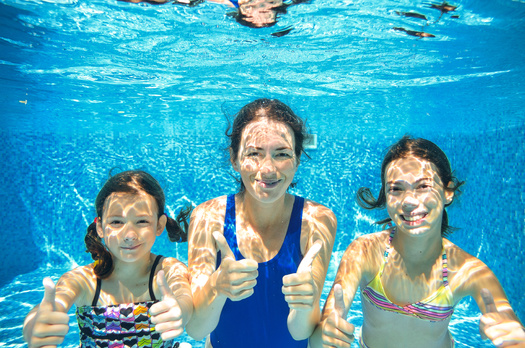 Health and Wellness
With the unofficial start to summer, pools around Ohio are opening this Memorial Day weekend, and when it comes to swim time, experts encourage …
Environment
Memorial Day weekend marks the beginning of water recreation season, and before putting on a swimsuit, Iowa environmental experts say being mindful …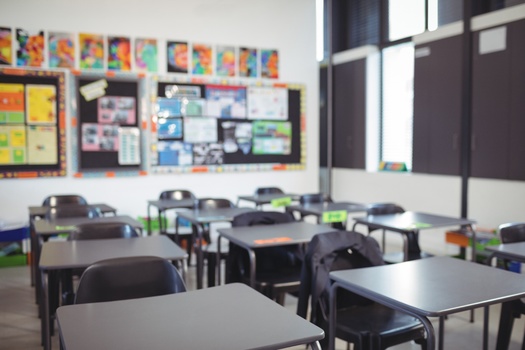 Social Issues
As the nation processes the horrific shooting in Uvalde, where 19 children and two teachers were killed, teachers' unions across Illinois and America …
Social Issues
The cost of heading out of town this Memorial Day weekend will be higher than past years, with higher gas prices and inflation hitting travelers…
Health and Wellness
One of Connecticut's largest health systems launched a new resource in Hartford this month, aimed at helping patients access healthy and nutritious …