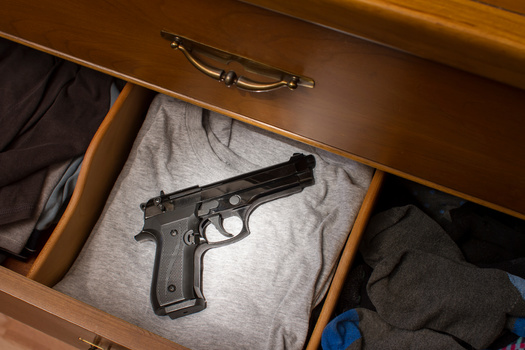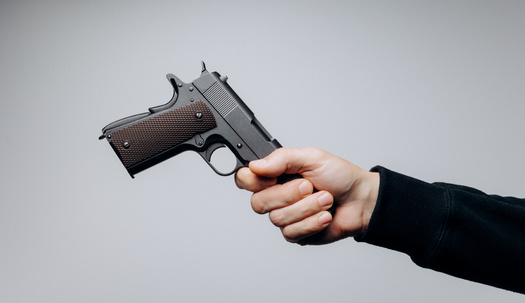 Thursday, February 3, 2022
Democratic lawmakers are seeking to reinstate Wisconsin's 48-hour handgun purchase waiting period, a proposal facing long odds in the Republican-held Legislature.

In 2015, GOP lawmakers, then in control of the state's government, repealed the handgun waiting period, which had been in place since the 1970s and allowed the state's Department of Justice time to conduct a background check of the purchaser.

Rep. Shelia Stubbs, D-Madison, said in a Wednesday news conference, the waiting period also acted as a guard against impulsive actions.

"Allowing purchases of firearms to be done on a whim opens the door to impulsive decisions, to result in terrible consequences," Stubbs asserted.

Since the pandemic began, Froedtert Hospital in Milwaukee has reported treating an "unprecedented number of patients for gunshot wounds." The bill is unlikely to pass the Legislature, as Republican lawmakers have repeatedly introduced legislation to loosen gun-control laws. Those proposals have been rejected by Democratic Gov. Tony Evers.

The proposal was introduced on the six-year anniversary of the murder of Caroline Nosal, who was shot and killed outside the grocery story where she worked on Madison's east side.

Dr. James Nosal, her father, said the 48-hour waiting period might have been enough to cause her killer, a former co-worker, to reconsider his plan.

"I'm not going to stand here and tell you that I can guarantee that a 48-hour waiting period would have saved my daughter's life," Nosal acknowledged. "But it might have given a troubled young man some time to get over his anger that he had lost his job because of his despicable behavior at work, and not because my daughter reported it."

Sen. Melissa Agard, D-Madison, hopes the bill will serve as a starting point for a broader discussion about gun control in Wisconsin.

"We know that it's not one piece of legislation that is going to solve the epidemic of gun violence in Wisconsin, but we need to start somewhere," Agard contended. "And this is a pragmatic solution."

According to a 2020 report from the state's Department of Health Services, nearly half of all recorded suicides from 2013 to 2017 were from a firearm. The same report noted the suicide rate in rural counties was slightly higher than in suburban and urban counties.

Support for this reporting was provided by The Carnegie Corporation of New York.


get more stories like this via email

College presidents testified before a congressional committee Tuesday on the rise of antisemitism on college campuses since the Oct. 7 Hamas-led …
Social Issues
There are some bright spots in beefing up local news coverage, but a new report says in North Dakota and elsewhere, there are still big concerns …
Health and Wellness
Holiday stress is a concern for most people, but when you mix in travel plans and chronic health issues, those worries might be elevated. A …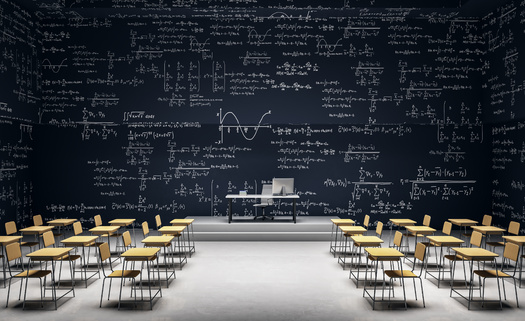 Social Issues
A new report from the Consumer Financial Protection Bureau finds the repayment process for federal student loans has been filled with errors…
Social Issues
More than 3,500 foster children are available for adoption in Ohio, and state agencies are connecting with local faith congregations to help recruit …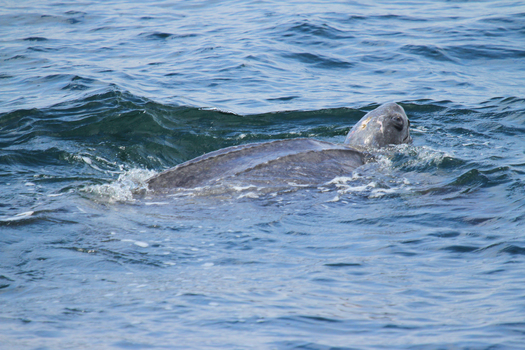 Environment
The California Department of Fish and Wildlife just announced a marine warden discovered an endangered Pacific leatherback sea turtle dead, drowned …
Health and Wellness
The state's largest county has just opened the new CARE Court system, designed to get help for severely mentally ill people in Los Angeles. CARE …
Environment
A Knoxville-based environmental group is voicing health and safety concerns about the development of a landfill for radioactive waste from the Y12 Ura…