IN Bill Would Seal Certain Eviction Records
Thursday, February 3, 2022
Prior evictions can be a major barrier for folks looking for a new home, but a new bill pushing through the Indiana General Assembly would allow eviction records to be sealed in certain cases.

The bill would allow tenants to seal prior eviction records if a judgment in a case was in favor of the tenant, or if the eviction was dismissed.

In a House Judiciary Committee meeting last month, Brian Spaulding, vice president for government affairs with the Indiana Apartment Association, said approximately 40% of eviction filings are resolved before they go to court - often because the resident pays their rent prior to the hearing.

"Property owners are not in the housing industry to evict," said Spaulding. "Eviction is costly and a tiresome process, one that is used by our members as a last resort."

The measure also would seal eviction cases where no action was taken by the landlord after six months from the initial filing. The bill passed the House, and has been referred to the Indiana Senate and its committees for further consideration.

According to the Eviction Lab, Indiana has had nearly 84,000 evictions since the pandemic began. Andrew Bradley, policy director with Prosperity Indiana, said requests for housing aid are frequently made to the state's community service line.

"Since the beginning of the COVID pandemic in March 2020," said Bradley, "housing has been the top reason for calls to Indiana 211, with over 91,000 calls."

The proposal has the support of both business groups and tenant rights organizations, but some organizations have expressed concerns over a provision which would bar mandatory eviction diversion programs.

The state of Indiana has allocated more than 400 million dollars for rental aid. Folks can visit hoosierhousinghelp.com or call 211 to learn more about available rental aid programs.




get more stories like this via email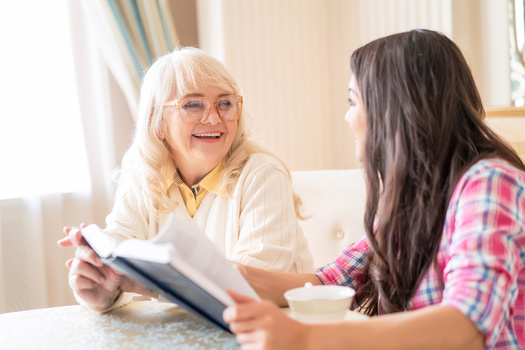 Social Issues
Family caregivers provide valuable work to Washington state - even if they don't get paid. A new report puts a value to the unpaid work they do…
Social Issues
Advocates for Michigan's LGBTQ community are calling lawmakers' move to expand the state's civil rights law to include them a victory that's "been a l…
Health and Wellness
A new report finds thousands of low-income or uninsured people in Illinois face medical debt that is depleting their savings and, in some cases…
Health and Wellness
The Iowa Senate has approved a measure allowing some medical facilities to be licensed as "emergency hospitals." This would be especially important in…
Environment
The U.S. Department of Energy has opened a short public-comment window on an experimental nuclear technology in Idaho. The agency has released a …
Social Issues
School nutrition providers told Ohio lawmakers this week they're tired of hounding parents for school lunch money when their child's account accrues d…
Health and Wellness
A Georgia health advocacy group is concerned about people's health outcomes as the COVID-19 public health emergency is set to expire on May 11…
Environment
The Mexican Gray Wolf population in Arizona is on the rise. For the first time since reintroduction into the wild, the population of wolves across …