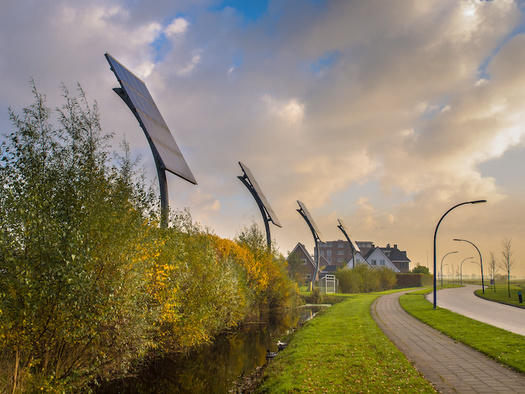 Wednesday, February 23, 2022
Minnesota is in the process of adopting the latest standard for energy efficiency in commercial buildings.

There are calls for a specific approach supporters say can make structures healthier for their occupants, and reduce the energy burden in taller, multi-family housing. The state Department of Labor and Industry has said it expects a new standard later this year. In the meantime, Margaret Cherne-Hendrick, lead director of energy transition for the group Fresh Energy, urged policymakers, developers and contractors to ensure Minnesota doesn't fall behind in this area.

"We've made progress in drawing down emissions from the power sector and the transportation sector of the economy," she said, "but we really see an increase in emissions across the building sector."

Roughly 40% of U.S. energy use is in commercial and residential buildings. New standards can include improved ventilation and better-performing appliances. Aside from reducing emissions, backers have said it makes the indoor air cleaner and addresses rising energy costs. A legislative plan outlines the approach pushed by advocates, although there's some construction-industry pushback from those who oppose aggressive code updates.

As new rules are crafted, the department hopes to see a plan this legislative session to ensure each new edition of Minnesota's commercial energy code is at least 8% more efficient than the last one. Elizabeth Glidden, deputy executive director of the Minnesota Housing Partnership, said her group's research shows some developers are already moving in this direction, but new statewide requirements still are necessary.

"But what happens then is that we have an unevenness - where a market might be moving somewhere, but we're not really bringing everyone along," she said, "and this would be a way that we would be able to do that."

Glidden said this especially is important because people of color disproportionately live in areas zoned for multifamily housing. Higher energy bills and overall housing costs can limit a family's ability to thrive, she said, "and the more that you're spending on your housing, the less that you are able to spend on other necessities of life."


Disclosure: Fresh Energy contributes to our fund for reporting on Climate Change/Air Quality, Energy Policy, Environment, Environmental Justice. If you would like to help support news in the public interest,
click here.
get more stories like this via email
Social Issues
Community volunteers in New Hampshire are turning unwanted firearms into garden tools as part of a nationwide effort to reduce gun violence. Under …
Social Issues
Parents and educators in the Houston Independent School District said they are all for improving schools but do not believe a state takeover by an une…
Social Issues
The U.S. Supreme Court upheld a lower-court ruling on a 5-to-4 vote Thursday, deciding Alabama's 2022 congressional maps violated the Voting Rights …
Environment
The Bureau of Land Management has announced a $161 million investment in habitat and wildland restoration projects in 11 western states. Alaska is …
Environment
As smoke from Canadian wildfires blankets New York and much of the East Coast, it's causing a wide range of health effects - and not just for people…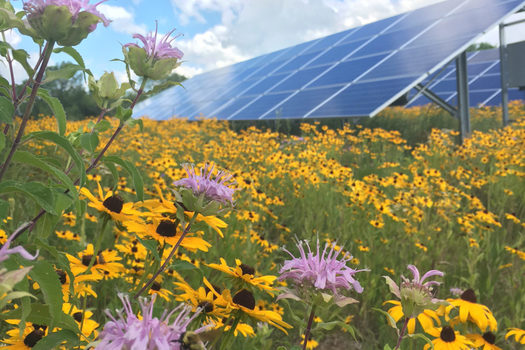 Environment
By Elizabeth Hewitt for Reasons to be Cheerful.Broadcast version by Mike Moen for Minnesota News Connection reporting for the Solutions Journalism Net…
Social Issues
To fight such pressing issues as housing shortages and increasing crime rates in cities across the country, many of the nation's mayors are taking …
Health and Wellness
As part of Alzheimer's and Brain Awareness Month, mental-health advocates in Iowa are sharing information about Alzheimer's and say two new drugs …