During Black History Month, NC Groups Push for More Say on Climate Policies
Thursday, February 24, 2022
North Carolina environmental-justice groups are calling for increased representation in crafting state policies related to environmental issues.

During Black History Month, advocates have highlighted how communities of color are harmed by disproportionate exposure to air pollution and vulnerability to extreme weather events.

Riza Jenkins, chair of the Equity, Diversity and Inclusion Committee for the North Carolina Sustainable Energy Association, said Black and brown communities want increased representation in crafting state policies related to environmental issues.

"I think the critical thing is, one, an acknowledgment of how some of the policies have been written inequitably in the past," Jenkins asserted. "And then also when we're thinking about how policies have been written, how do we ensure diversity and participation."

Residents have until March 4 to complete the North Carolina Access survey, which, according to the North Carolina Department of Environmental Quality's Environmental Justice Program, aims to increase public input on issues faced by communities that are underserved, overburdened, and have historically been left out of the participatory process.

Gov. Roy Cooper's executive order issued last month highlighted environmental justice and equity in the state's transition to a clean economy.

Jenkins also called for more investment into research looking at how policies and practices designed to address climate change impact communities of color.

"You can think about community solar, how are community solar bills and policies written, to ensure not just particular families can participate in it," Jenkins urged. "And removing some of these barriers, such as credit requirements. "

She pointed to President Joe Biden's more than one trillion-dollar spending package as a step toward reducing health disparities in communities of color.

"The Build Back Better Framework, where it highlights and acknowledges the disadvantages and the lack of support for communities of color, especially Black and Hispanic communities, is really going to help bring a lot of light to a lot of the work these groups are doing," Jenkins contended.

The Build Back Better Act includes new funding for improving energy efficiency in affordable housing, boosting tax credits for renewable energy generation serving low-income communities, and increasing funding to remove lead paint in homes and replace lead pipes.


get more stories like this via email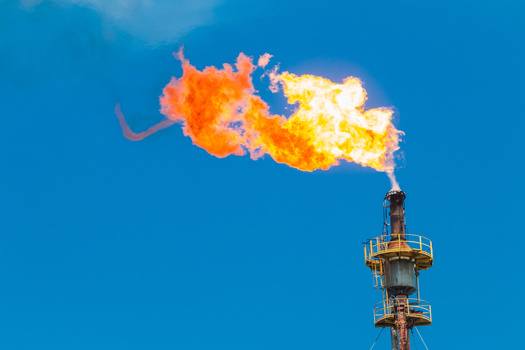 Environment
A new study found gas flaring in oil-producing states like North Dakota is not as effective in limiting harmful emissions when compared to long-standi…
Social Issues
Community and technical college faculty members are preparing for the legislative session in Olympia, and among the top priorities for the American …
Social Issues
The Holyoke area is home to many Puerto Rican families who say they will do what they can to help people there as they recover from the latest hurrica…
Social Issues
On the heels of a regional conference, multiple groups are working on new solutions for reducing the poverty gap in Minnesota. Nonprofits, …
Social Issues
The pandemic took a toll on the nursing profession, resulting in shortages across the nation and especially Texas, ranked the second-hardest-hit …
Social Issues
Most criminal offenses can be annulled except for violent crimes and those involving obstruction of government administration. An upcoming legal …
Social Issues
Advocates for a man wrongfully imprisoned for decades due to misconduct by a Durham Police detective and released in 2016, want the city to honor a …
Social Issues
Groups fighting hunger in California say untold suffering could be avoided if the policies championed at the latest White House conference are put int…