Thursday, February 24, 2022
Dozens of Maine residents came together at the State House yesterday, calling on the Legislature to pass a bill this session to implement a paid family- and medical-leave policy.

A bill signed into law last year created a commission to study the best way to implement such a policy, but they may not propose legislation until 2023, and advocates for working families say it's too urgent to wait.

Destie Hohman Sprague, executive director of the Maine Women's Lobby, noted the Legislature is preparing a budget with a more than $800 million surplus, and she said the time is now to put some of those funds toward paid family and medical leave.

"Everyone at some point in their lives needs to be able to care for a new baby, for their selves after surgery or injury or illness, for an aging parent or spouse," Hohman Sprague outlined. "We in the United States are one of only two developed countries that do not have a system of paid family and medical leave."

Speakers at Wednesday's rally shared stories of having to make the choice between a paycheck and caring for a loved one, and some said they struggled to meet basic needs taking unpaid time off from work.

Massachusetts implemented a paid family- and medical-leave policy in 2018, and a recent report commissioned by Mainers for Working Families showed it has improved the lives of both workers and their employers, and providing the ability to take time off when needed improves employee engagement, morale and productivity.

Hohman Sprague noted most employers in Maine are small employers, and may not have the reserves to keep paying employees who are not coming into work.

"An insurance program pools folks together and solves that problem by creating infrastructure to make sure those people can still get paid, but the burden is not on the small businesses to meet that need," Hohman Sprague pointed out.

The federal Family and Medical Leave Act ensures people can take unpaid leave for up to 12 work weeks in a 12-month period for specified reasons, such as the birth of a child or an immediate family member's serious illness.

Maine's current paid-leave law requires businesses with more than 10 employees to allow workers to accrue one hour of paid leave for every 40 hours worked, and they can cap it at 40 hours, or five eight-hour work days.


get more stories like this via email
Social Issues
The coalition known as "Think Babies Michigan" has secured more than $36 million in funding to offer grants to child-care providers for infants and to…
Social Issues
Nearly 100 school board elections are coming up in Minnesota this fall, with some gaining attention because of the candidates who are running…
Social Issues
The so-called conservative "hostile takeover" of a small, progressive liberal arts college in Florida is seeing some resistance from former students …
Social Issues
High rent prices are draining the budgets of many Nebraska renters, who are paying between 30% and 50% of their income on rent. In some parts of the …
Social Issues
As the federal government nears a shutdown over a budget impasse in Congress, Wisconsin offices that help low-income individuals worry they'll have …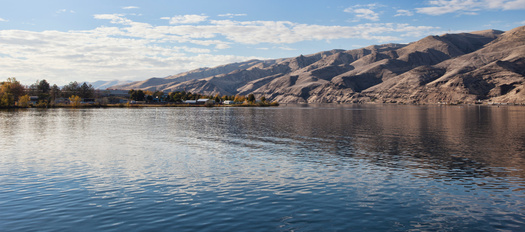 Social Issues
Indigenous leaders are traveling through the Northwest to highlight the plight of dwindling fish populations in the region. The All Our Relations …
Social Issues
Washington performs well in a new report scoring states' long-term care systems. The Evergreen State ranked second in AARP's Long-Term Services and …
Social Issues
A lack of housing options, mental-health challenges and a lack of connections and support have combined to drive an uptick in the number of foster …