Learning Program for Older Idahoans Aims to Keep Brains Active
Keeping our brains active as we grow older is key to our health, and an offering of courses in Idaho is helping people stay engaged.

New Knowledge Adventures is supported by AARP Idaho and Idaho State University. The program offers classes to people ages 50 and older and, due to the pandemic, the classes are virtual.

Carol Hourcade, outreach committee chair for the program, emphasized the benefits of keeping the mind active,

"Continuing to learn about new things, challenging your brain, continuing to socialize," Hourcade outlined. "They realize these are all very important things to enable our brain to remain healthy as we grow older."

Registration starts today. The first course is next week, and a host of different classes run through May.

Hourcade pointed out one advantage of being virtual is most courses do not have a limit for participants. She explained people can register the day of classes in most situations.

Hourcade noted there are a wide variety of opportunities, such as classes addressing health care and medication issues, but she added there also are lessons on local history.

"For instance, we have a class this semester on the history of Boise's Chinatown," Hourcade remarked. "We also have a class on camping on a tankful of gas. So in other words, it's campgrounds and places you can go within a day's drive of Boise for camping."

Hourcade stressed there are classes on many other topics, including coin collecting, tai chi and even cooking.


Disclosure: AARP Idaho contributes to our fund for reporting on Consumer Issues, Energy Policy, Health Issues, and Senior Issues. If you would like to help support news in the public interest,
click here.
get more stories like this via email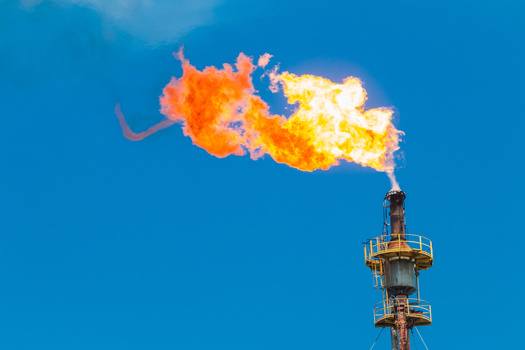 Environment
A new study found gas flaring in oil-producing states like North Dakota is not as effective in limiting harmful emissions when compared to long-standi…
Social Issues
Community and technical college faculty members are preparing for the legislative session in Olympia, and among the top priorities for the American …
Social Issues
The Holyoke area is home to many Puerto Rican families who say they will do what they can to help people there as they recover from the latest hurrica…
Social Issues
On the heels of a regional conference, multiple groups are working on new solutions for reducing the poverty gap in Minnesota. Nonprofits, …
Social Issues
The pandemic took a toll on the nursing profession, resulting in shortages across the nation and especially Texas, ranked the second-hardest-hit …
Social Issues
Most criminal offenses can be annulled except for violent crimes and those involving obstruction of government administration. An upcoming legal …
Social Issues
Advocates for a man wrongfully imprisoned for decades due to misconduct by a Durham Police detective and released in 2016, want the city to honor a …
Social Issues
Groups fighting hunger in California say untold suffering could be avoided if the policies championed at the latest White House conference are put int…