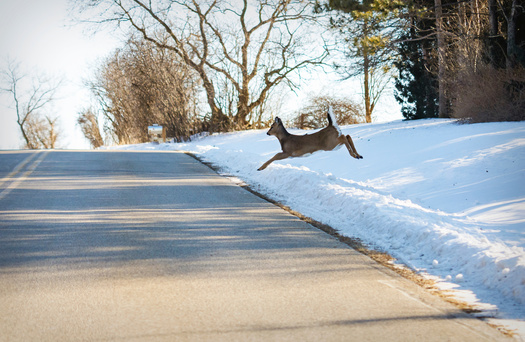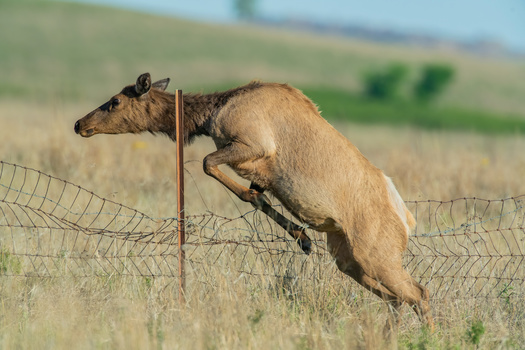 Proponents of a bill aiming to reduce collisions between wildlife and motorists say it will make Colorado a leader in the West for being good stewards of iconic wildlife, and making the state's scenic roadways safer.

Senate Bill 151 was introduced this week, co-sponsored by Sen. Jessie Danielson - D-Wheat Ridge. She said too many animals are lost each year when they stray into traffic, and it's also very costly and sometimes deadly for drivers.

"We have a solution that would end both of those problems," said Danielson. "Our new bill will provide much-needed safety for folks on the road to avoid costly collisions, and protect the wildlife that we know and love so very well in the state of Colorado."

Thousands of animals are killed each year by motorists, and collisions also account for $80 million a year in property damage, emergency response, medical treatments and other costs.

SB 151 would create a fund for some 25 wildlife crossing projects on roads and highways with the highest rates of collisions, and where traffic has made it hard for wildlife to access important habitat.

Scientists have identified a section of Interstate 70 near Vail as a prime location for reducing collisions. Stefan Ekernas, director of Colorado field conservation with the Denver Zoo, has been working with the group Rocky Mountain Wild to set up and monitor camera traps since 2015.

"And we have indeed found really high densities of all kinds of animals," said Ekernas. "From deer, elk, moose, and bighorn sheep, to including some lynx - a threatened species - and mountain lions and bears."

The measure would invest $25 million of state money - which is projected to tap nearly $350 million in matching federal infrastructure dollars over five years to build overpasses, underpasses, fencing and other strategies to keep wildlife away from highways and roads.

"And in return from the federal government," said Danielson, "we will be getting enough resources to complete almost every single wildlife crossing project that is shovel ready, and will help protect this wildlife and protect motorists on the road almost immediately."




get more stories like this via email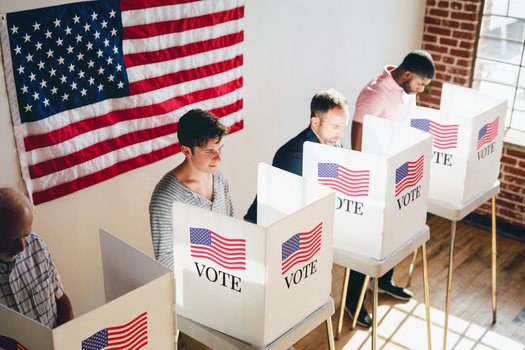 Social Issues
The youngest North Carolina voters could end up shifting the political landscape of the state in the not-too-distant future. New data from the …
Social Issues
Protests have heightened in New York as Israeli Prime Minister Benjamin Netanyahu joins the United Nations General Assembly today. Sonya Meyerson-…
Environment
Many across the state of Nevada will celebrate National Public Lands Day tomorrow. Nevadans will be able to visit state parks for free on Saturday…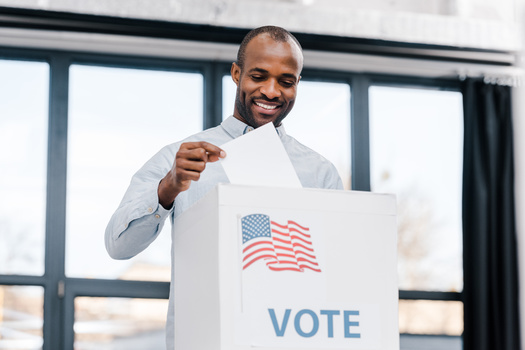 Social Issues
Across Utah, 10 cities will be using ranked choice voting in the general election in November. In 2018, Utah passed a bill to establish a pilot …
Social Issues
While North Dakota does not have voter registration, civic engagement groups say efforts are still needed to help underserved populations get …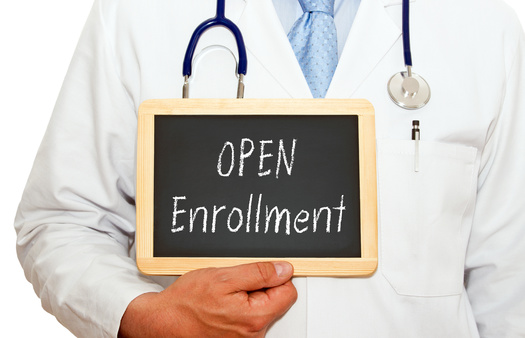 Health and Wellness
Open enrollment begins soon for employer-sponsored health insurance for coverage starting Jan 1. Most people will have multiple options to choose …
Health and Wellness
Health care advocates are urging Gov. Gavin Newsom to sign four bills aiming to lower medical bills, improve transparency, and make health care more …
Environment
Rural advocates are supporting the Farmland for Farmers Act in Congress. It would restrict the amount of Iowa farmland large corporations can own…