New Mexico Spills the Dirt on Healthy Soil Practices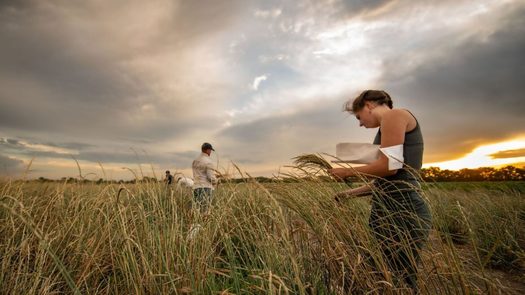 Just three years after the New Mexico Healthy Soil Act was approved by lawmakers, the Land of Enchantment is boasting more "soil health champions" than any other state, according to the Soil Health Champions Network.

The Act authorized the New Mexico Department of Agriculture to provide financial assistance to help residents implement conservation projects focusing on one or more of five "healthy soil" principles.

Robb Hirsch, co-founder of the Healthy Soil Working Group and education director at the Climate Change Leadership Institute, said urban and rural New Mexicans, both consumers and producers, benefit from better soil health.

"Ninety-five percent of the food we eat comes from out of state," Hirsch pointed out. "We could increase the amount of food we consume from our local ranchers and farmers, and if we do that, we can grow our economy in a very regenerative way."

Last month, New Mexico lawmakers approved $1 million in funding for the soil program.

A major healthy soil principle is keeping the ground covered, which typically means cover crops, planted to "cover" the soil rather than for harvesting. While cover crops are common in the Midwest, Hirsch noted they are also critical in arid and semiarid regions like New Mexico, because they can prevent or reduce soil erosion and enhance soil health.

"When you cover the soil and cover the ground, and you have biodiversity at work," Hirsch explained. "You have a soil that actually infiltrates and captures the little water that we do get, instead of running off with flooding."

Three years ago, the World Resources Institute ranked New Mexico first among U.S. states facing extreme water stress due to climate change. Hirsch added it is all the more reason to advocate for healthy soil.

"Soil is a most precious life force, fundamental to our well-being," Hirsch contended. "We should invest majorly in it here in the Land of Enchantment."

The New Mexico Department of Agriculture recently announced its Healthy Soil Program will accept grant applications from farmers and ranchers for funding to help them manage their working lands using these principles. Applications will be accepted from March 18-May 12.


get more stories like this via email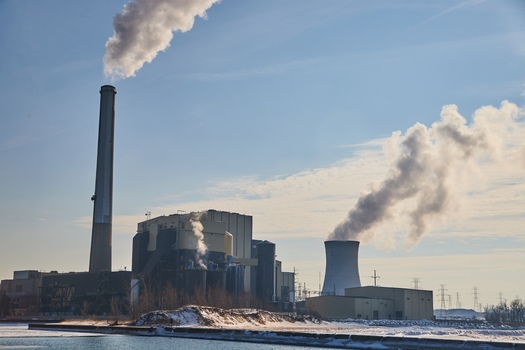 Environment
By Tom Perkins for Planet Detroit.Broadcast version by Mark Richardson for Michigan News Connection with support from the Solutions Journalism Network…
Environment
By Jared Brey for Governing.Broadcast version by Deborah Van Fleet for Missouri News Service reporting for the Solutions Journalism Network-Public New…
Social Issues
South Dakota is once again locked in a debate over a bill concerning transgender youth. It seeks to ban gender-affirming care, with supporters …
Social Issues
While the Pennsylvania House is still out of session and won't resume until late February, the public and advocacy groups are voicing their concerns…
Social Issues
Better health and educational outcomes are being touted as the potential benefits as Minnesota lawmakers discuss whether to provide free school meals …
Social Issues
CORRECTION: YouthTruth surveyed more than 28,000 high school seniors from the class of 2022 and the class of 2019 in 19 states, including New York…
Social Issues
For more than two decades, a workforce development program in El Paso has invested in the economically disadvantaged to help them attain the …
Health and Wellness
Nebraska's long-term care facilities face staffing shortages and other factors that could lead to more closures if state funding isn't increased…