Line 5 Drilling Method Raises Environmental Concerns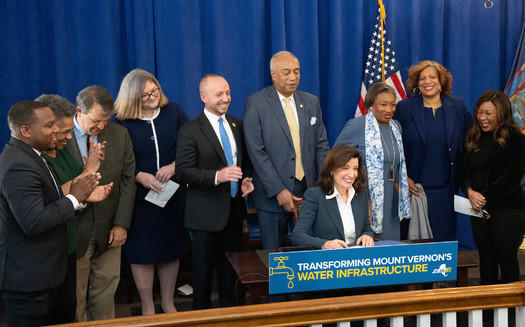 CLARIFICATION: This story has been updated to reflect that HDD fluid is considered a pollutant rather than toxic.
Enbridge's plan to relocate a portion of its
Line 5 pipeline
in northern Wisconsin could involve a drilling method even the company admits will likely release drilling fluid into surrounding waters.
Horizontal Directional Drilling (HDD) is a common method for building pipelines under bodies of water, and it sometimes leads to "frac-outs," or drilling-fluid leaks.
Bobbi Rongstad, who lives in northern Wisconsin, said she has serious concerns about the plans to use HDD on Line 5. For her, the issue literally hits close to home, as the oil pipeline would cross under two streams running through her property.
"I used to work in the utility industry, and it's a great thing for shoving a gas line under a sidewalk, not messing up somebody's front lawn," Rongstad explained. "But when they're doing 30-inch pipe and going 60 feet under the bottom of the river, which is what's proposed, things can go wrong."
In an email
to a Minnesota state senator about Enbridge's similar, Line 3 project, the company acknowledged frac-outs are "a generally known and common risk," but argued HDD is still the least environmentally-destructive method for laying new pipeline under bodies of water.
While Rongstad generally agrees, she contended the line should not be placed in the areas around Lake Superior, where any leaks could have far-reaching impacts.
In Minnesota, state officials report more than half of the 21 HDD crossings for Line 3 have been
polluted with drilling fluid
.
Rongstad said Wisconsin does not have any significant HDD regulations, although the Department of Natural Resources (DNR) is accepting comments on its
draft technical standards
for the process.
"If the DNR were able to put some more regulation on it, I would sure feel better," Rongstad stressed. "But they're not going to be able to do that midstream, you know? The application is in front of them, and they're going to get pressure from Enbridge."
Shannon Holsey, president of the Stockbridge-Munsee Band of Mohican Indians, said in an annual State of the Tribes address last month, Line 5's
Draft Environmental Impact Statement
fails to take into account numerous potential environmental impacts.
"Safeguarding these tributaries and coastal wetlands is critical to maintaining the deeply rooted connection to the natural world and emotional well-being in our cultural traditions," Holsey asserted.
The rerouting was drafted after the Bad River Band of Lake Superior Chippewa sued Enbridge to
remove the pipeline
from their tribal lands.
While the new 40-mile route falls outside the reservation, tribal advocates stated it will still impact the tribe's watershed area. The DNR is accepting comments on Line 5's Draft Environmental Impact Statement until March 18, and comments on HDD technical standards until March 28.
get more stories like this via email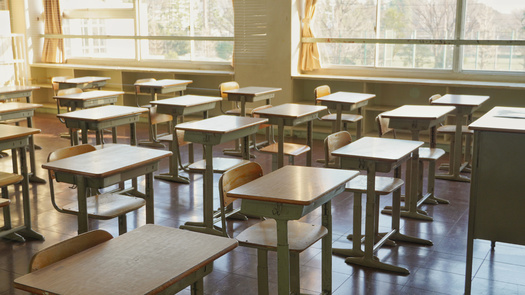 Social Issues
Research is emerging about the secondary trauma school staff members face after helping students during the pandemic. As summer moves forward…
Health and Wellness
A Florida judge plans to put a hold on the state's new, 15-week abortion ban, set to take effect today. He said it is unconstitutional and will issue …
Environment
The Environmental Protection Agency now has fewer tools to fight climate change, after the U.S. Supreme Court stripped the agency of its authority to …
Social Issues
Three projects in Idaho have been selected to receive grants from the AARP Community Challenge. Among them is the Anne Frank Human Rights Memorial in …
Environment
Montanans get a sense of what soil health is like on farms and ranches across the state with Northern Plains Resource Council's soil crawls. The …
Social Issues
A new tool aims to help older adults in Arkansas and beyond who receive Medicare track what happens at their doctor appointments. It also can help …
Social Issues
A campaign in Maine is gathering signatures to replace the state's investor-owned energy grid with a consumer-owned utility. Central Maine Power (…
Social Issues
Another important U.S. Supreme Court ruling this month has been overshadowed by the controversy about overturning abortion rights. Legal experts say …