WA Kelp Decline Bad News Culturally, Environmentally for Northwest
Kelp forests in Puget Sound play an integral role environmentally and culturally, but they're in steep decline.

There are more than 20 species of kelp in the region that are a vital source of food and habitat for marine animals. They also are important to indigenous people of the region.

Todd Woodard - natural resources director for the Samish Indian Nation - said tribal members have used kelp fronds as wraps to cook salmon, and kelp bulbs to carry oil for heat and light and as rattles for young children.

"It's a critical part of cultural identity to the Coast Salish people here," said Woodard. "It's a critical part of the sense of place that indigenous populations have, and indigenous people both on the first nations and the tribe side are working very hard to try and figure out what's happening and what can be done to mitigate for it."

Last summer, Puget Sound Restoration Fund brought together 200 people for an eight-day scientific exploration of kelp. It's part of an effort to implement the 2020 Puget Sound Kelp Conservation and Recovery Plan.

The team is releasing videos of its expedition to raise awareness about kelp's decline.

Betsy Peabody is executive director of the Puget Sound Restoration Fund. She said kelp is vital to the food web, which means they support iconic Northwest species such as salmon and orca.

Peabody noted that humans rely on Puget Sound's food web as well, and so the decline of kelp forests has a direct impact on people.

"We're just wanting to work with others to really connect those dots," said Peabody, "in the way that we need to in order to support the conservation and restoration at a scale that can help protect these essential, iconic marine systems."

Peabody said warming temperatures are putting pressure on kelp. But the species also plays an essential role capturing climate-warming sources of carbon.

"Underwater kelp forests provide some of the same CO2 sequestration that terrestrial forests provide," said Peabody.

Support for this reporting was provided by The Pew Charitable Trusts.




get more stories like this via email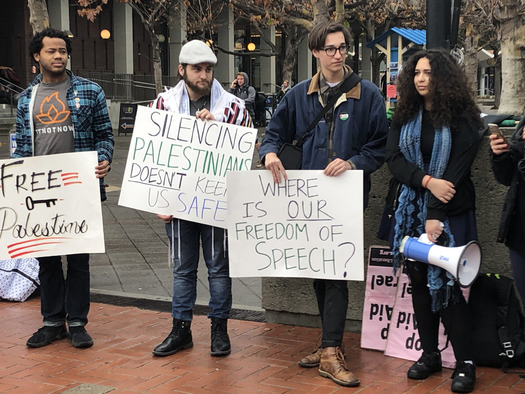 Social Issues
Groups fighting for Palestinian rights are praising a new fact sheet on religious discrimination from the U.S. Department of Education's Office for …
Social Issues
Lawmakers and immigrants-rights activists in the Commonwealth are hoping to pass the Language Access and Inclusion Act, which would dramatically …
Environment
New U.S. Department of Agriculture rules will target fraud and increase oversight of the $64 billion-a-year organic food industry. In Iowa, the …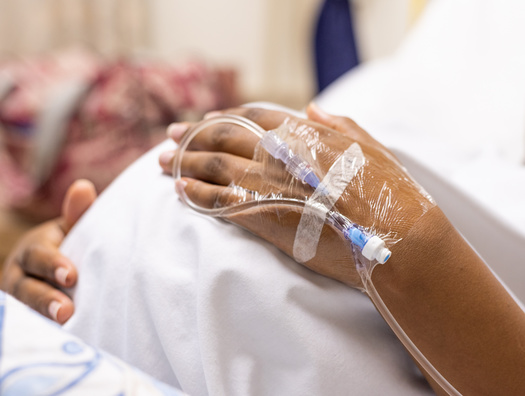 Social Issues
By Jennifer Weiss-Wolf for Ms. Magazine.Broadcast version by Eric Galatas for Colorado News Connection reporting for the Ms. Magazine-Public News …
Health and Wellness
With Black History Month underway, Wisconsin researchers and support groups are highlighting the disparities in cases of Alzheimer's disease…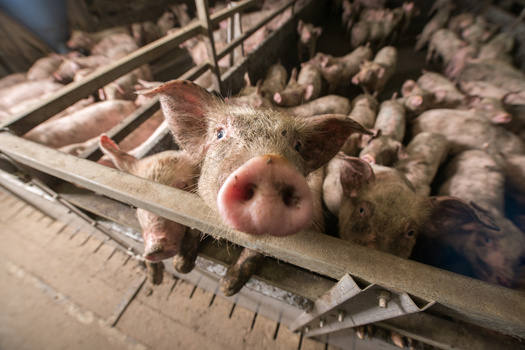 Environment
North Dakota's plan to boost animal agriculture has reignited a thorny issue: loosening restrictions on corporate ownership of farms. The state said …
Environment
Oregon is pursuing an aggressive climate plan to switch to renewable energy sources, but it faces one often overlooked issue: enough high-voltage …
Social Issues
A measure in the Washington State Legislature would provide free school meals to K-12 students, but nutrition service workers are worried they are …