Tulips Aren't Blooming for Farmworkers in WA's Skagit Valley
The tulips in Skagit Valley may be blooming, but the farmworkers tending to them say there are serious issues with working conditions.

About 70 workers and members of the union Familias Unidas por la Justicia have gone on strike after what has been described as a "pay bonus mix-up" between two groups of workers, who say it has also happened in the past.

It comes one week before the popular Skagit Valley Tulip Festival begins April 1.

Marciano Sanchez, organizer for the union, spoke from the northwest Washington farm where the strike is taking place, about the Washington Bulb Company's response to the wage issue.

"One of the only reasons that they noticed that there was an error on their part was because the workers decided to do a work stoppage and decided to go on strike," Sanchez pointed out. "And there was news outlets that were here reporting on it and that's the only reason why the company actually decided to check up into this."

The Washington Bulb Company acknowledged the bonus-pay issue was an inadvertent error by its staff. The company said it resolved the issue and made the decision to compensate all groups at the higher bonus level.

But Sanchez said workers have concerns beyond the pay confusion.

"They wanted better working conditions, cleaner restrooms and a better pay structure or, like, a higher bonus that they get paid," Sanchez outlined.

Workers are also looking for an improved sick-leave policy and safer application of pesticides. The Skagit Valley Tulip Festival attracts thousands to the region during the monthlong event.


get more stories like this via email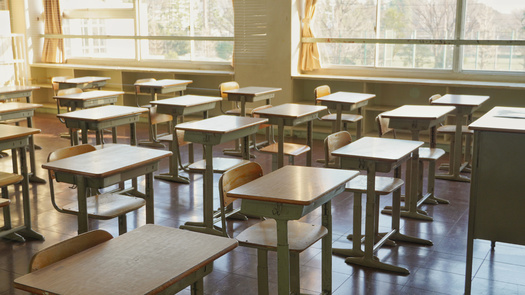 Social Issues
Research is emerging about the secondary trauma school staff members face after helping students during the pandemic. As summer moves forward…
Health and Wellness
A Florida judge plans to put a hold on the state's new, 15-week abortion ban, set to take effect today. He said it is unconstitutional and will issue …
Environment
The Environmental Protection Agency now has fewer tools to fight climate change, after the U.S. Supreme Court stripped the agency of its authority to …
Social Issues
Three projects in Idaho have been selected to receive grants from the AARP Community Challenge. Among them is the Anne Frank Human Rights Memorial in …
Environment
Montanans get a sense of what soil health is like on farms and ranches across the state with Northern Plains Resource Council's soil crawls. The …
Social Issues
A new tool aims to help older adults in Arkansas and beyond who receive Medicare track what happens at their doctor appointments. It also can help …
Social Issues
A campaign in Maine is gathering signatures to replace the state's investor-owned energy grid with a consumer-owned utility. Central Maine Power (…
Social Issues
Another important U.S. Supreme Court ruling this month has been overshadowed by the controversy about overturning abortion rights. Legal experts say …