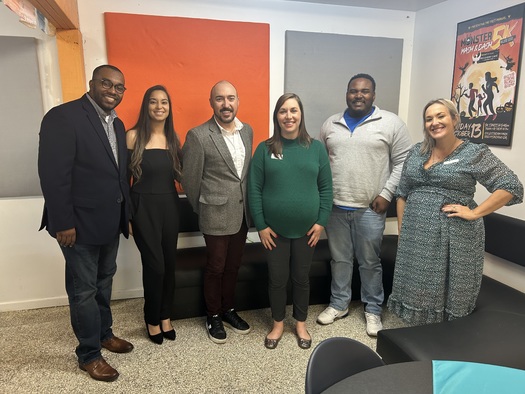 April is Alcohol Awareness Month, highlighting serious consequences of drinking too much.

Excessive alcohol use contributes to more than 95,000 deaths each year, according to the Centers for Disease Control and Prevention.

Dr. Scott Itano, a family medicine physician at Kaiser Permanente Washington in Seattle, said the pandemic has exacerbated dangerous drinking habits.

"People used to have normal coping mechanisms such as travel, sports, seeing their friends," Itano explained. "And when they were locked into their houses in quarantine, they really had fewer outlets and some of them turned to alcohol. And then that alcohol use spiraled, I saw in some of my patients, and turned into alcohol use disorder."

Alcohol use disorder is the medical term for alcohol addiction, which is considered a disease. Itano noted it is possible to have a healthy relationship with alcohol, but as with other things, the problem is using it in excess. He advised the general rule is men should limit themselves to two drinks a day, and women one a day.

Itano pointed out alcohol use disorder has serious health consequences, including an increased risk of multiple types of cancers. He cautioned drinking is sometimes seen as a method of self-treatment for underlying mental-health concerns, such as depression or anxiety.

"If you ever feel like you're starting to go down that path where you're drinking more alcohol than you typically do, or you're feeling more stressed or anxious or depressed, and drinking at the same time, reach out early," Itano recommended. "That's our job here as primary care clinicians, and we're comfortable dealing with this and want to help."

Given how common the disease is, Itano emphasized most people know someone who has struggled with it or still is struggling. He suggested speaking directly to the person if you feel there is an issue.

"I think the important thing is just calling it out and having a face-to-face conversation, conveying your level of concern and that you care about them, and just what you've noticed and witnessed," Itano outlined. "And then, seeing what they say from there."


Disclosure: The Kaiser Health Plan of Washington Project contributes to our fund for reporting on Alcohol and Drug Abuse Prevention, Health Issues, Hunger/Food/Nutrition, and Senior Issues. If you would like to help support news in the public interest,
click here.
get more stories like this via email
Health and Wellness
Most people probably never give a second thought to their visits to the dentist, but not everyone can navigate this process with ease. People with …
Social Issues
Christmas is a little more than two weeks away, and toy drives around the country are in full swing. A North Dakota organizer shares some things to …
Social Issues
A federal judge in Nevada has dealt three tribal nations a legal setback in their efforts to stop what could be the construction of the country's larg…

Environment
Hoosiers could get their holiday trees from any of about 200 tree farms in the state, according to the Indiana Christmas Tree Growers Association…
Social Issues
Reports from the Insurance Commissioner's office and the state Attorney General reveal an analysis of what they call "the true costs of health care" i…
Health and Wellness
The holiday season is filled with recipes passed down from years before, and feasting with family and friends. But think again before you have …
Environment
Connecticut lawmakers are reluctant to approve new emission standards that would require 90% cleaner emissions from internal-combustion engines and re…
Social Issues
Another controversial move in Florida's education system is a proposal to drop sociology, the study of social life and the causes and consequences of …