CT Week of Action Calls for Health Coverage for Undocumented Residents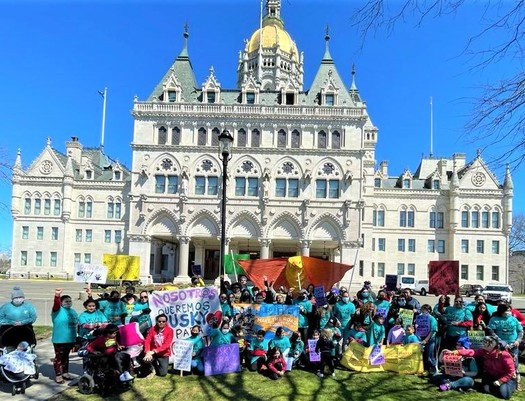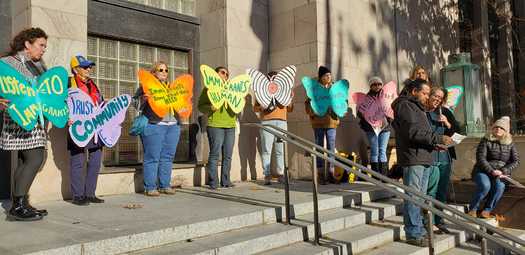 Wednesday, April 13, 2022
Connecticut advocates are hosting a week of action, asking Gov. Ned Lamont and legislators to expand HUSKY Health, the state's Medicaid program, to all undocumented immigrants.

The "Immigrant Futures" Week of Action, hosted by the Husky 4 Immigrants coalition, comes after a bill extending coverage to all undocumented minors failed to pass in the Human Services Committee.

Carolina Bortoletto, the coalition's co-leader, said they want officials to include funding to expand HUSKY in the state budget.

"Health care is a human right," she said. "No one should be denied health care and a chance at survival because of their immigration status. Connecticut can include it in the budget to give health care to undocumented kids. It's a long-term investment in the health of Connecticut that will pay off."

Today, immigrant parents and caretakers will head to the Capitol to share their stories. On Thursday, health-care providers will deliver a letter to legislators in support of coverage for undocumented residents. Critics of extending coverage warn it could lead to waves of "medical migration," although that claim hasn't been proved.

Sonia Hernandez, Fight Back organizer for coalition member Make the Road Connecticut, said the pandemic put the importance of health care in the spotlight. In a 2020 survey of Connecticut's Latinx and undocumented immigrants, respondents cited a lack of insurance as a barrier to getting care.

"Many of them, they are on the front line working, and cannot stop working because they don't qualify for unemployment or any federal help," she said. "So, they have to continue working because sometimes, they are the ones that provide for their family."

Last year, lawmakers expanded HUSKY to children age 8 and younger, which goes into effect in 2023. The Legislature's Appropriations Committee, which passed a $24 billion budget last week, includes funds to raise the age to 12, with a provision that grandfathers kids in until they turn 19.


get more stories like this via email
Environment
A new study is focused on concerns for Nebraska waterways. The three-year, independently funded research identifies rising levels of phosphorus and …
Health and Wellness
Inside a massive appropriations bill now in Congress is a provision which would allow federal funding for dental therapists. Dental therapists …
Environment
Promoting access to nature for underserved communities can improve quality of life while bolstering biodiversity and fighting climate change…
Social Issues
This holiday season, shopping at local small businesses could bring them as much as $88 billion, according to a survey from Intuit QuickBooks…
Social Issues
Minnesota's projected budget surplus now stands at more than $17 billion, and supporters of clean energy projects and other infrastructure needs say …
Environment
With Montana lawmakers looking at a large budget surplus, a group of hunters, scientists and landowners is asking them to consider creating a trust …
Environment
The Iowa Watershed Planning Advisory Council just released its annual report and said the Iowa Water Plan needs an update. The report showed climate …
Social Issues
By Phoebe Petrovic for Wisconsin Watch.Broadcast version by Mike Moen for Wisconsin News Connection reporting for Wisconsin Watch-Public News Service …