MN's Clean-Energy Tech Enters the Shark Tank
Government agencies are tasked with setting policies to reduce the impacts of climate change. But a new Minnesota venture aims to get more of the private sector involved, to bring locally developed "green" technology to the public.

The latest State of Climate Tech report says these startups saw a 210% increase in investments in the past year. But not all firms get to see their energy innovation succeed.

That inspired Nina Axelson to found Grid Catalyst, a nonprofit program that serves as a go-between for local green-tech companies and potential customers who can get these products onto the market.

"Things like thermostats in our houses," said Axelson. "It's just a moment of significant change, in the pace of technology coming into the market and the interest of consumers in that technology, as well as the interest from investors."

She said the Grid Catalyst paves the way for startups to pitch their ideas to investors, corporations and other stakeholders.

Despite more demand for clean technology, she said, regional tech firms sometimes have to overcome skepticism that their products can work in a colder climate. Industry leaders say other roadblocks include changes in political and regulatory landscapes.

Minnesota's Darcy Solutions is helping to develop technology tied to geothermal heating and cooling systems for commercial buildings. CEO and co-founder Brain Larson said they're one of Grid Catalyst's first participants.

He said he hopes it reduces the slow pace of marketing important work.

"People will say, 'Well, this is a really interesting technology, but we're certainly not going to be on the leading edge. We may be your third or your fourth one to adopt this,'" said Larson. "And so, getting the first and second one started is critical. "

Connexus Energy, Minnesota's largest electric cooperative, recently heard pitches set up by Grid Catalyst. That led to a partnership with a startup to explore flow batteries, an energy-storage technology.

Connexus CEO Greg Ridderbusch said he likes having an extra set of eyes for solutions.

"We're busy running a utility and, you know, we are definitely reasonably innovative," said Ridderbusch. "But we still, at the end of the day, need to keep the lights on."



get more stories like this via email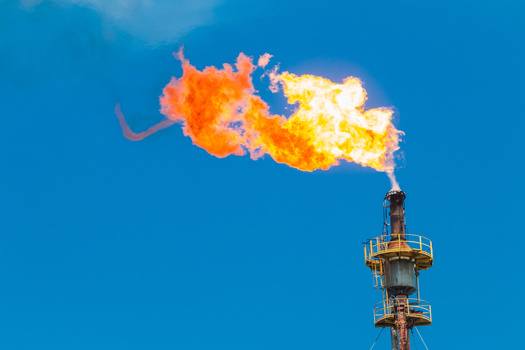 Environment
A new study found gas flaring in oil-producing states like North Dakota is not as effective in limiting harmful emissions when compared to long-standi…
Social Issues
Community and technical college faculty members are preparing for the legislative session in Olympia, and among the top priorities for the American …
Social Issues
The Holyoke area is home to many Puerto Rican families who say they will do what they can to help people there as they recover from the latest hurrica…
Social Issues
On the heels of a regional conference, multiple groups are working on new solutions for reducing the poverty gap in Minnesota. Nonprofits, …
Social Issues
The pandemic took a toll on the nursing profession, resulting in shortages across the nation and especially Texas, ranked the second-hardest-hit …
Social Issues
Most criminal offenses can be annulled except for violent crimes and those involving obstruction of government administration. An upcoming legal …
Social Issues
Advocates for a man wrongfully imprisoned for decades due to misconduct by a Durham Police detective and released in 2016, want the city to honor a …
Social Issues
Groups fighting hunger in California say untold suffering could be avoided if the policies championed at the latest White House conference are put int…