Tax Day 2022: Where Do Texans' Federal Tax Dollars Go?
Tax Day is here, and whether you love or loathe it often depends on if you owe money to the government.

Perspective can change with a better understanding of how federal tax dollars are spent. Each year, the National Priorities Project breaks down what happens to the largest revenue source for the federal government: our income taxes.

The average 2021 federal income tax bill is more than $13,600 for Texans, who pay about $186 above the national average.

Lindsay Koshgarian, program director for the National Priorities Project, explained spending for 2021 was a bit different from usual because of COVID-19.

"Healthcare is the single biggest expense, and a lot of that is for Medicare and Medicaid," Koshgarian pointed out. "But right up against it has been unemployment and aid to individuals. Normally the second-biggest expense is the military, but this year it's number three."

More than half of military spending goes to for-profit contractors, about $942 for the average taxpayer, compared to $173 for public K-12 education, $10 for foreign aid, $7 for homeless assistance, and $5 for renewable energy.

As the need for COVID-response funding dwindles, Koshgarian expects military spending to climb back up on the nation's 2022 tax receipt.

"Especially because President Biden has proposed a military budget that is higher than last year, which was higher than the year before," Koshgarian noted. "And all of them are higher than they were at the top of the Vietnam War. It's a cost that keeps going up and up."

While the IRS does not provide individual receipts to filers, Koshgarian added taxpayers can get a general idea of where their personal dollars are going, no matter where they live.

"Folks in different states tend to pay different taxes, depending on how high incomes are and things like that," Koshgarian stressed. "If you go to our website -- www.nationalpriorities.org -- you can go get your tax receipt for any other state that you'd like."

The federal government collected $1.7 trillion dollars in individual income tax for 2021.


get more stories like this via email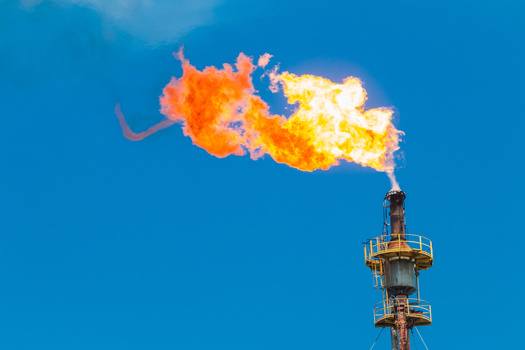 Environment
A new study found gas flaring in oil-producing states like North Dakota is not as effective in limiting harmful emissions when compared to long-standi…
Social Issues
Community and technical college faculty members are preparing for the legislative session in Olympia, and among the top priorities for the American …
Social Issues
The Holyoke area is home to many Puerto Rican families who say they will do what they can to help people there as they recover from the latest hurrica…
Social Issues
On the heels of a regional conference, multiple groups are working on new solutions for reducing the poverty gap in Minnesota. Nonprofits, …
Social Issues
The pandemic took a toll on the nursing profession, resulting in shortages across the nation and especially Texas, ranked the second-hardest-hit …
Social Issues
Most criminal offenses can be annulled except for violent crimes and those involving obstruction of government administration. An upcoming legal …
Social Issues
Advocates for a man wrongfully imprisoned for decades due to misconduct by a Durham Police detective and released in 2016, want the city to honor a …
Social Issues
Groups fighting hunger in California say untold suffering could be avoided if the policies championed at the latest White House conference are put int…