Report: Mississippi River States Need Federal Support for Restoration
Wednesday, April 20, 2022
A new report shines a spotlight on problems facing ten of the nation's most endangered rivers, and possible solutions. It includes the Mississippi, which ranks sixth most at risk.

The river and its 30-million-acre floodplains, including in Missouri, are home to more than 850 fish and wildlife species. It's also a migratory corridor for birds, pollinators and some fish, and a crucial economic engine that supports 1.3 million jobs.

Tyler Schwartze, executive director of the Conservation Federation of Missouri, noted that despite the Mississippi's River's critical importance, it's in a state of decline because federal programs are under-resourced and not well coordinated.

"Missouri's watershed is entirely supported by the Mississippi River," he said. "So, it's important for all Missourians to engage and understand the importance of protecting our wildlife and all of our habitat across the river as well."

A bill before Congress, the Mississippi River Restoration and Resilience Initiative, would provide funds for projects in river states, cities and tribal nations to reduce runoff pollution, flood and storm risks and restore wildlife habitat. U.S. Rep. Cori Bush, D-Mo., is among the sponsors.

Schwartze stressed the importance of these types of projects. The report noted that the climate crisis and unsustainable development have exacerbated flood and storm risks, which carry more pollutants from the land into the river. He noted that the Mississippi provides drinking water to more than 18 million Americans, so it needs to be clean.

"Clean water is also vital for jobs, recreation and our entire way of life," he said. "It's vital to our nation's health; the fishing aspect of it is important. So many people rely on it - we just have to protect it for future generations to come."

The report mentioned that the legislation is based on another restoration initiative in the Great Lakes, which was successful and has seen bipartisan support. However, the Mississippi River bill has been sitting in a House subcommittee without action since last June.


get more stories like this via email
Social Issues
This July 4th marks nearly 250 years since the United States declared its independence, setting the country on a path to establishing its democracy…
Social Issues
It's July 4th, a celebration of the United States' independence. It's also an opportunity to take a look at the state of the country's democracy…
Social Issues
July 4th celebrates the founding of the United States' democracy - and some say it's time to recommit to defending that democracy. In the wake of …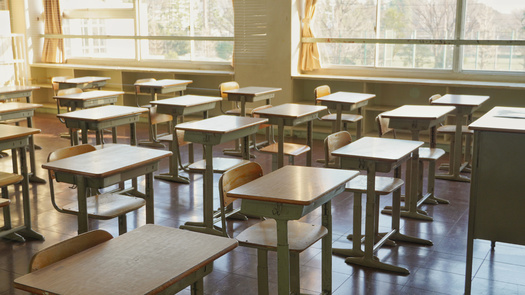 Social Issues
Research is emerging about the secondary trauma school staff members face after helping students during the pandemic. As summer moves forward…
Health and Wellness
A Florida judge plans to put a hold on the state's new, 15-week abortion ban, set to take effect today. He said it is unconstitutional and will issue …
Environment
The Environmental Protection Agency now has fewer tools to fight climate change, after the U.S. Supreme Court stripped the agency of its authority to …
Social Issues
Three projects in Idaho have been selected to receive grants from the AARP Community Challenge. Among them is the Anne Frank Human Rights Memorial in …
Environment
Montanans get a sense of what soil health is like on farms and ranches across the state with Northern Plains Resource Council's soil crawls. The …