Program Doubles Food Budget for SNAP Participants at Farmers Markets
One sign of springtime in Nebraska is the return of local farmers markets, and families participating in SNAP - the program formerly known as food stamps - can double their spending power at seven participating markets across the state.

Margaret Milligan - program coordinator with Buy Fresh Buy Local Nebraska - said the aim of the Double Up Food Bucks program is to connect struggling families with fresh, nutrient-rich fruits and vegetables.

"They're more expensive than processed foods and ready-to-eat foods," said Milligan. "So this program was really started to help those folks to get more nutritious foods into their kitchens."

Families that spend up to $20 using their Electronic Benefits Transfer cards can receive an additional $20 per day that can be used to purchase fresh fruits and vegetables.

Since the program started in 2017, more than 4,000 families have participated, adding more than $300,000 to local economies. To find a participating market, visit 'doubleupnebraska.org.'

Milligan said markets are a great place to introduce kids to where their food comes from, and farmers are happy to answer questions.

Markets also tend to be a hub for community gatherings. Many offer cooking classes, live music and other family-friendly activities.

"Kids days at farmers markets, where the local fire truck is brought in, and the kids can tour it or talk to the firefighters," said Milligan. "There's public libraries that have story time at farmers markets."

Money spent at local markets tends to stay in Nebraska, unlike grocery chains. Milligan said every dollar spent at farmers markets generates three dollars in economic activity.

Farmers also benefit from an influx of new customers, and get a fair price for their goods. Produce harvested that morning or the previous day also packs a lot more vitamins and minerals, and taste, than goods shipped cross country.

"We like to think of it as a win for the participant, who is getting the food," said Milligan. "It's a win for the farmer who is growing that food. And it's a win for the community that they're buying that food in."




get more stories like this via email
Social Issues
Lawmakers in the Commonwealth are considering legislation to ensure police use of facial-recognition technology also protects people's privacy and civ…
Environment
Next week, Ohio farmers and their advocates head to Washington, D.C., to push for shifting federal programs toward growing nutritious food, as …
Social Issues
Social justice advocates have just launched a new public education campaign. It's called "Just Safe," and it's aimed at changing the conversation …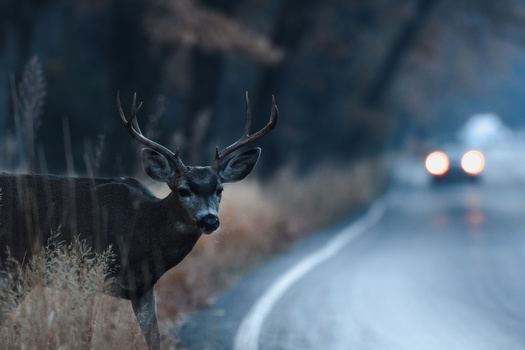 Environment
Reducing the number of wildlife-vehicle collisions is the goal of a bill before the New Mexico Legislature this session. Sen. Mimi Stewart, D-…
Social Issues
A Nevada nonprofit is celebrating a 94% graduation rate among its high school seniors for the 2021-2022 school year. Tami Hance-Lehr. CEO and state …
Social Issues
Super Bowl LVII is right around the corner, which means Arizona will see hefty spending and wide exposure because of the massive sporting event…
Health and Wellness
It is not a pandemic yet, but eye doctors worry the constant use of digital devices could eventually result in long-term health problems for many …
Environment
Maine's small farmers are encouraged to complete the latest U.S. Department of Agriculture census to ensure they have a voice in federal decisions …