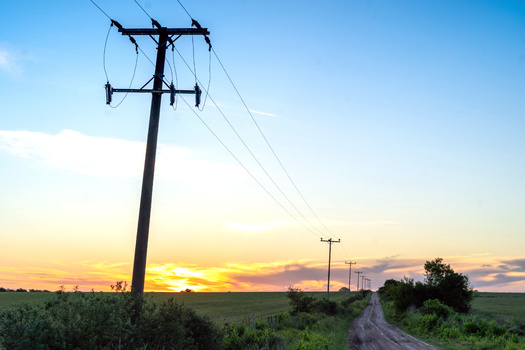 Big money is on the way to supercharge California's efforts to plug so-called orphan oil wells, which pollute the environment but have no legal owner.

In recent years, California has spent $9 million to plug 70 of the more than 5,300 aging, abandoned wells littering the state.

Wade Crowfoot, secretary of the California Natural Resources Agency, said the bipartisan infrastructure law is expected to add another $165 million to the cleanup.

"Our folks are identifying where orphan wells present the biggest health and safety risk and will prioritize communities that face the largest environmental burden," Crowfoot explained.

Gov. Gavin Newsom has proposed adding another $200 million as part of the state budget currently being negotiated in Sacramento.

The state estimates there are another 18,000 undocumented orphan wells still needing to be investigated, mapped and plugged.

Sen. Alex Padilla, D-Calif., said the defunct wells pose significant hazards.

"Abandoned wells pollute our air and drinking wells," Padilla outlined. "Abandoned wells leak gases that cause sickness and a lot of illnesses including cancer. Orphan wells also emit methane, which is a powerful greenhouse-gas that is serving to accelerate the climate crisis that we're working so hard to try to reverse."

Without the extra funding, the state estimates it would take decades to remediate all the leaking wells.


get more stories like this via email
Health and Wellness
Most people probably never give a second thought to their visits to the dentist, but not everyone can navigate this process with ease. People with …
Social Issues
Christmas is a little more than two weeks away, and toy drives around the country are in full swing. A North Dakota organizer shares some things to …
Social Issues
A federal judge in Nevada has dealt three tribal nations a legal setback in their efforts to stop what could be the construction of the country's larg…

Environment
Hoosiers could get their holiday trees from any of about 200 tree farms in the state, according to the Indiana Christmas Tree Growers Association…
Social Issues
Reports from the Insurance Commissioner's office and the state Attorney General reveal an analysis of what they call "the true costs of health care" i…
Health and Wellness
The holiday season is filled with recipes passed down from years before, and feasting with family and friends. But think again before you have …
Environment
Connecticut lawmakers are reluctant to approve new emission standards that would require 90% cleaner emissions from internal-combustion engines and re…
Social Issues
Another controversial move in Florida's education system is a proposal to drop sociology, the study of social life and the causes and consequences of …