Remote Work Leads to Increase in Back Pain, Other Health Issues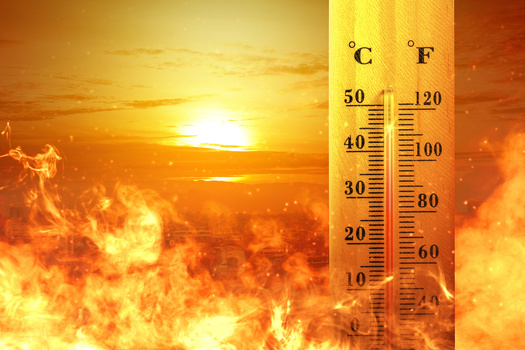 As remote work grew across the nation during the COVID pandemic, with nearly half of all Americans telecommuting either all or part of the time, the California Center for Jobs and the Economy found 40% of California workers could do their jobs entirely at home.

While many Californians have enjoyed the freedom of remote work, the switch to makeshift desks and household chairs, or even a spot working from a sofa or bed, has had less than enjoyable health consequences.

Dr. Russell Amundson, national senior medical director for UnitedHealthcare, said more Americans have been reporting musculoskeletal pain.

"They're working from household furniture in a non-ergonomic setting," Amundson pointed out. "And with that, they lose some of that support. And that has actually, research has shown, that's contributed to a spike in low back pain among folks working from home."

Amundson advised the best solution is prevention, by focusing on what he called the C.O.R.E. acronym.

Remote workers should practice a 'C'orrect posture, avoid being 'O'verweight and lifting overweight items, remember to 'R'elax and stretch for five minutes every half-hour, and 'E'xercise to increase circulation and blood flow, with suggestions of low-impact exercises such as walking and swimming. He added yoga and tai chi also have been shown to improve and reduce moderate to severe low back pain.

Amundson reported while 95% of low back pain symptoms recede within about 12 weeks, Californians should be on the lookout for signs of a more serious health problem.

"Obviously if you've had a trauma, or if there's a history of any kind of cancer or tumors, if you're running a fever or if you're losing any function -- you know, loss of strength and loss of sensation -- those are what we call red flags," Amundson outlined. "That's where you want to contact your health care provider."

Burton Cowgill, adjunct assistant professor in the department of health policy and management at the UCLA School of Public Health, said even with the best furniture, sitting for long periods of time, either at home or in the office, can increase the risk of health problems like metabolic syndrome and hypertension.

Cowgill stressed regular exercise before or after long periods of sitting has not shown to reduce the risks, but getting up and moving several times a day does.

"We've really engineered the ability to get up and move out of our normal day, as technologies have changed,"
observed. "In a perfect world, it means about every 30 minutes at least getting up for a minute or two, or if it's an hour to two hours, at least five minutes."


Disclosure: United Healthcare contributes to our fund for reporting on Health Issues. If you would like to help support news in the public interest,
click here.
get more stories like this via email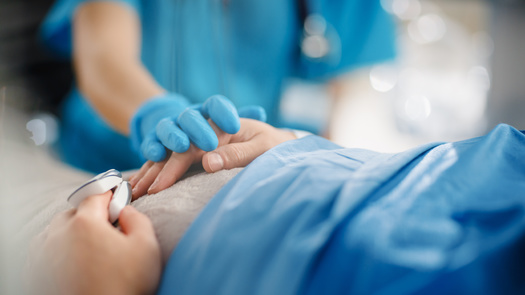 Social Issues
This fall, additional free classes will be offered in Minnesota for people thinking about a career as a certified nursing assistant. It follows an …
Health and Wellness
Legislation signed into law this month by Gov. Charlie Baker is expected to bring updates long overdue to mental-health services in Massachusetts…
Environment
The Maine Department of Transportation is "going green," with plans to install solar arrays on three state-owned properties in Augusta. The …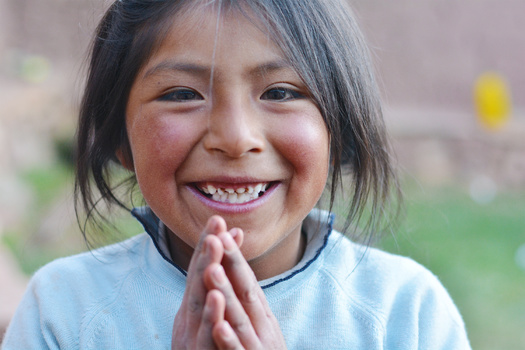 Social Issues
Organizers behind a new Indigenous school in western South Dakota hope they can give young Native American students a more optimal learning environmen…
Environment
Numerous community advocates are calling on the Metropolitan Transportation Authority to build a long-proposed subway station at 10th Avenue and 41st …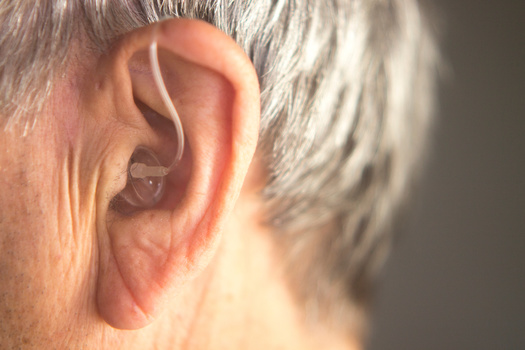 Social Issues
Relief may be on the way for many older Nevadans who need hearing aids but can't afford to pay $3,000 to $5,000 for a pair. The Food and Drug …
Social Issues
Workers in Michigan won major victories recently as a minimum-wage increase and employer paid sick time program were reinstated by court order…
Social Issues
Small-business owners and entrepreneurs in a handful of towns across the state have resources at their fingertips to help renovate and reuse historic …