Lake Powell Cutbacks Signal Need for Long-Term Water-Supply Solutions
Federal officials ordered limits this week on how much water is released by Glen Canyon Dam, in order to maintain sufficient levels to generate hydropower, but conservationists warn time is running out to develop long-term solutions to the West's dwindling water supplies.

The Bureau of Reclamation is cutting its release from Lake Powell into the Colorado River by a half-million acre feet over the next year. The move is aimed at keeping the water level above 3,400 feet, the minimum needed to drive Glen Canyon Dam's hydropower turbines.

Taylor Hawes, Colorado River program director for The Nature Conservancy, said while the move buys some time, stakeholders need to develop long-term solutions to dwindling water flows.

"These announcements are just continuing to show how dire the situation is," Hawes contended. "The longer we wait, the less options we have. There really is a sense of urgency to not waste the nine to ten months that we've just bought ourselves and to continue finding solutions and implementing them quickly."

Hawes pointed out decades of high temperatures, low runoff and depleted reservoirs has had a profound effect on the water and power customers in the West, who rely on resources from the Colorado River Basin.

Hydropower generated by Glen Canyon Dam serves customers in Utah, Colorado, New Mexico, Arizona, Nevada, Wyoming and Nebraska, as well as the Navajo Nation. Hawes noted cutting the flow from Lake Powell means less water in Lake Mead, the primary water supply for millions of customers in Arizona, California, Nevada and parts of Mexico.

"It will mean less water going down to Lake Mead, which will be impacting Lake Mead and the Lower Basin states to some degree," Hawes acknowledged. "The goal of these operational rules, though, is that it will be what they call operationally neutral. Ultimately, there's less water in the system."

Hawes added as long as the annual snowpack in the Rocky Mountains remains below historic levels, water supplies will continue to drop.

"Everyone has to tighten their belts, but at the same time, we have to look out into the future and make sure the system is sustainable," Hawes urged. "We have to find that long-term solution that allow all water users and everyone who depends on the river system to adapt to less water."


get more stories like this via email
Social Issues
This July 4th marks nearly 250 years since the United States declared its independence, setting the country on a path to establishing its democracy…
Social Issues
It's July 4th, a celebration of the United States' independence. It's also an opportunity to take a look at the state of the country's democracy…
Social Issues
July 4th celebrates the founding of the United States' democracy - and some say it's time to recommit to defending that democracy. In the wake of …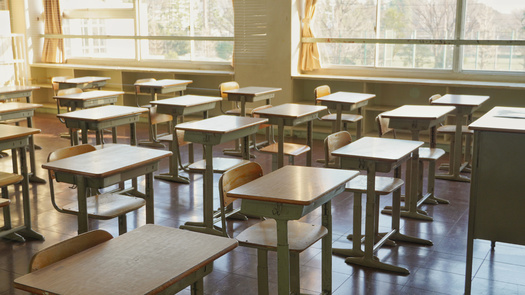 Social Issues
Research is emerging about the secondary trauma school staff members face after helping students during the pandemic. As summer moves forward…
Health and Wellness
A Florida judge plans to put a hold on the state's new, 15-week abortion ban, set to take effect today. He said it is unconstitutional and will issue …
Environment
The Environmental Protection Agency now has fewer tools to fight climate change, after the U.S. Supreme Court stripped the agency of its authority to …
Social Issues
Three projects in Idaho have been selected to receive grants from the AARP Community Challenge. Among them is the Anne Frank Human Rights Memorial in …
Environment
Montanans get a sense of what soil health is like on farms and ranches across the state with Northern Plains Resource Council's soil crawls. The …