MD's Montgomery County Conducts Urban Heat-Mapping Project
Maryland's most populous county is embarking on an urban heat-mapping project to better understand neighborhood heat inequities, which can affect residents' health.

Montgomery County was chosen to take part in the National Oceanic and Atmospheric Administration's "Urban Heat Mapping Campaign" this summer.

The county is seeking residents who'll volunteer to serve as citizen scientists, mounting heat sensors to their cars to travel through different neighborhoods one day this summer.

Laura Sivels - climate engagement program manager with the county Department of Environmental Protection - said the data will help determine why certain communities are hotter than others.

"The built environment - so, all of the asphalt, the concrete that happen in urban areas - they hold heat at a higher rate than the natural environment, than the trees and the grass," said Sivels. "When it's a hot, sunny day, the urban areas hold this heat. They keep emitting it, throughout the afternoons and the evenings."

Heat inequities will be tracked in 14 states and two international cities as part of the NOAA project. The sensors will record temperature, humidity, time and location.

Sivels said they've received interest from over 200 volunteers so far and expect to start training in July.

The areas involved include Gaithersburg, Germantown, Rockville, Silver Spring and Wheaton. Sivels said it's important to look at communities with varying demographics, to help inform policy decisions going forward.

"Whenever we feel this heat, not everyone feels it the same," said Sivels. "Not everyone has access to finances to adjust to this heat, whether that's driving or Ubering to work rather than taking the bus, or finding a place that has air conditioning. Or having opportunities to stay home and work inside rather than working outside."

Urban heat has historically had a disproportionate impact on low-income neighborhoods and communities of color. NOAA conducted similar research in Baltimore in 2018 and found some neighborhoods were 16 degrees warmer than others at the same time of day.




get more stories like this via email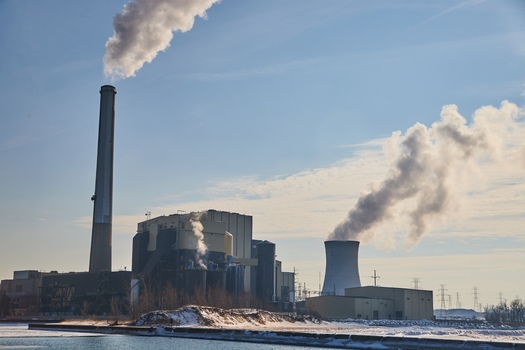 Environment
By Tom Perkins for Planet Detroit.Broadcast version by Mark Richardson for Michigan News Connection with support from the Solutions Journalism Network…
Environment
By Jared Brey for Governing.Broadcast version by Deborah Van Fleet for Missouri News Service reporting for the Solutions Journalism Network-Public New…
Social Issues
South Dakota is once again locked in a debate over a bill concerning transgender youth. It seeks to ban gender-affirming care, with supporters …
Social Issues
While the Pennsylvania House is still out of session and won't resume until late February, the public and advocacy groups are voicing their concerns…
Social Issues
Better health and educational outcomes are being touted as the potential benefits as Minnesota lawmakers discuss whether to provide free school meals …
Social Issues
CORRECTION: YouthTruth surveyed more than 28,000 high school seniors from the class of 2022 and the class of 2019 in 19 states, including New York…
Social Issues
For more than two decades, a workforce development program in El Paso has invested in the economically disadvantaged to help them attain the …
Health and Wellness
Nebraska's long-term care facilities face staffing shortages and other factors that could lead to more closures if state funding isn't increased…