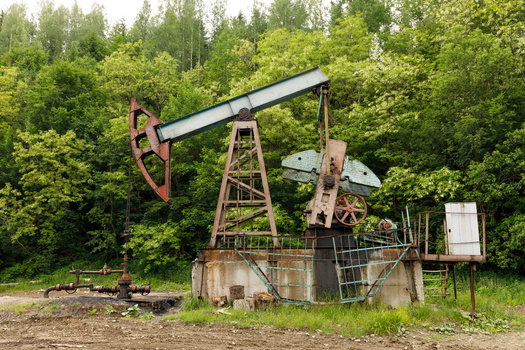 New Mexico will be one of the first states to receive help from the Rural Partners Network, a new government initiative aiming to reset the way Washington, D.C., works with rural communities.

Billions of federal dollars are available to help rural communities repair and build infrastructure such as roads and bridges, clean drinking-water systems, hospitals and schools.

Xochitl Torres Small, Under Secretary for Rural Development for the U.S. Department of Agriculture (USDA), said field staff will provide direct assistance to help locals troubleshoot the grant application process.

"It helps connect communities to resources based on that communities' specific needs," Torres Small explained. "To ensure rural communities can access the full array of federal opportunities and resources."

The USDA field staff plans to hire locals who know the region, and assign staff in Washington to represent each region. In addition to New Mexico and its tribal nations, Arizona, Georgia, Kentucky and Mississippi are included in the pilot program.

Tom Vilsack, Secretary of Agriculture, said in offering the assistance, they have identified communities that have dealt with decades of persistent poverty.

"People, when they think of poverty in this country, I think they immediately think of inner-city poverty," Vilsack pointed out. "But the reality is that there's probably deeper and more persistent poverty in rural areas."

Vilsack said he wants to change what he calls America's "extraction economy," and instead develop a "circular economy," in which wealth is created and stays in rural areas.

"If you think about what we've done in rural America, we basically take things from the land or out of the land or below the land, and we transport them to some other place where value and opportunity is added," Vilsack observed.

The new initiative is a successor to the StrikeForce for Rural Growth and Opportunity program launched by the Obama administration and also led by Vilsack.


get more stories like this via email
Health and Wellness
Most people probably never give a second thought to their visits to the dentist, but not everyone can navigate this process with ease. People with …
Social Issues
Christmas is a little more than two weeks away, and toy drives around the country are in full swing. A North Dakota organizer shares some things to …
Social Issues
A federal judge in Nevada has dealt three tribal nations a legal setback in their efforts to stop what could be the construction of the country's larg…
Social Issues
Reports from the Insurance Commissioner's office and the state Attorney General reveal an analysis of what they call "the true costs of health care" i…
Health and Wellness
The holiday season is filled with recipes passed down from years before, and feasting with family and friends. But think again before you have …
Environment
Connecticut lawmakers are reluctant to approve new emission standards that would require 90% cleaner emissions from internal-combustion engines and re…
Social Issues
Another controversial move in Florida's education system is a proposal to drop sociology, the study of social life and the causes and consequences of …
Social Issues
There are at least three victims after a shooting incident that happened at the University of Nevada, Las Vegas campus on Wednesday. By afternoon…