Election Fraud Movement Asserts Itself on Policy Stage, Campaign Trail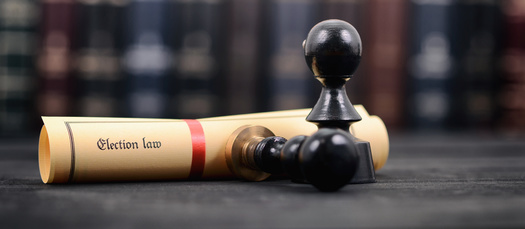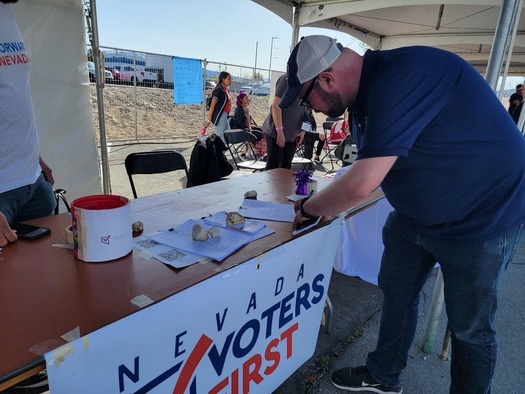 Examples of proposed policies and candidates tied to false claims of election fraud have spread to Minnesota, and a new national report found the movement is not slowing down ahead of this fall's vote.

A trio of voter-rights groups issued findings into how state legislatures are trying to subvert elections, including more leeway to reject results, requiring partisan or outside audits, and shifting power away from election administrators. Some ideas have been floated by Minnesota Republicans but are not likely to pass under the current balance of power.

Rachel Homer, counsel for the nonprofit group Protect Democracy, said simply proposing them poses a threat.

"This is about everyone in support of democracy," Homer asserted. "Both political parties really need to be standing against this movement toward autocracy."

Despite calls for unity, Republicans are seeing more candidates for statewide offices who either perpetuate the stolen-election narrative, or suggest current laws need restrictions they said would tighten election security.

The Minnesota GOP recently endorsed such a candidate running for Secretary of State, the office overseeing elections. The report said 175 such laws were introduced in the U.S. this year.

Homer argued false election-fraud claims, taking shape following Donald Trump's loss in the 2020 presidential vote, have ballooned to a five-alarm fire. She noted even if most bills do not pass, voters are still being exposed to theories soundly rejected by the courts.

"These bills are being proposed by a lot of legislators across a lot of states," Homer observed. "They clearly think there's an audience for it. "

The groups behind the report emphasized it is important to remember most administrators, staffs and volunteers are committed to free and fair elections.

Sylvia Albert, national voting and elections director for Common Cause, said outside the findings, potentially having some candidates espousing such views take office is concerning. If election results were to be rejected without a valid reason, she said it might be harder to seek recourse.

"So, there definitely is an ability to challenge in court, [but] the courts are leaning more and more toward stepping away and letting the political process run itself," Albert stressed. "What that does, is not protect the people who don't have power, which are normal Americans."

Support for this reporting was provided by The Carnegie Corporation of New York.


get more stories like this via email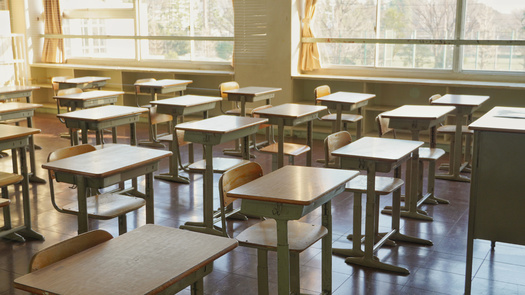 Social Issues
Research is emerging about the secondary trauma school staff members face after helping students during the pandemic. As summer moves forward…
Health and Wellness
A Florida judge plans to put a hold on the state's new, 15-week abortion ban, set to take effect today. He said it is unconstitutional and will issue …
Environment
The Environmental Protection Agency now has fewer tools to fight climate change, after the U.S. Supreme Court stripped the agency of its authority to …
Social Issues
Three projects in Idaho have been selected to receive grants from the AARP Community Challenge. Among them is the Anne Frank Human Rights Memorial in …
Environment
Montanans get a sense of what soil health is like on farms and ranches across the state with Northern Plains Resource Council's soil crawls. The …
Social Issues
A new tool aims to help older adults in Arkansas and beyond who receive Medicare track what happens at their doctor appointments. It also can help …
Social Issues
A campaign in Maine is gathering signatures to replace the state's investor-owned energy grid with a consumer-owned utility. Central Maine Power (…
Social Issues
Another important U.S. Supreme Court ruling this month has been overshadowed by the controversy about overturning abortion rights. Legal experts say …