CT to Commemorate Securing First National Estuarine Research Reserve
Connecticut is celebrating its first estuary reserve, which will help identify environmental threats to waterways and natural resources.

Connecticut's first National Estuarine Research Reserve (NERR) designates more than 50,000 acres of Long Island Sound, adjacent marshes and upland areas for research on climate resiliency, water quality and fish and wildlife habitats.

Patrick Comins, executive director of the Connecticut Audubon Society, has been a strong advocate for the reserve and said it can be a catalyst for critical conservation activity.

"The research that sheds light on the strategies within the NERR for things like climate resilience and mitigation will not only benefit the species -- things like bluefish, saltmarsh sparrow, semipalmated sandpiper, within the NERR -- but will also benefit them wherever they occur, the habitat and the species," Comins outlined.

Nearly 50 species listed under the Connecticut Endangered Species Act can be found within the reserve.

Saturday's designation ceremony is invitation-only and will take place at 11 a.m. on the University of Connecticut's Avery Point campus, which will be the research reserve's headquarters. The reserve receives funding from the state and the National Oceanic and Atmospheric Administration.

Roughly $1 million per year will be earmarked for the reserve.

Kevin O'Brien, supervising environmental analyst for the Connecticut Department of Energy and Environmental Protection, said the reserve's educational component for local schools is also key, adding it will help foster environmental stewardship.

"As you're collecting information on changes in water temperature or water quality, opportunities for educational programs to get students to the reserve to work with that data to understand what some of the data might suggest about what the estuary's health is," O'Brien explained.

The research reserve is the country's 30th. Speakers at Saturday's event will include national and state government leaders, representatives from The University of Connecticut and others. After the ceremony, guests will be invited to join a boat tour of a section of the reserve.


get more stories like this via email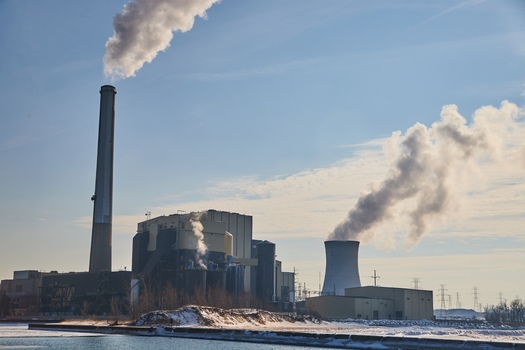 Environment
By Tom Perkins for Planet Detroit.Broadcast version by Mark Richardson for Michigan News Connection with support from the Solutions Journalism Network…
Environment
By Jared Brey for Governing.Broadcast version by Deborah Van Fleet for Missouri News Service reporting for the Solutions Journalism Network-Public New…
Social Issues
South Dakota is once again locked in a debate over a bill concerning transgender youth. It seeks to ban gender-affirming care, with supporters …
Social Issues
While the Pennsylvania House is still out of session and won't resume until late February, the public and advocacy groups are voicing their concerns…
Social Issues
Better health and educational outcomes are being touted as the potential benefits as Minnesota lawmakers discuss whether to provide free school meals …
Social Issues
CORRECTION: YouthTruth surveyed more than 28,000 high school seniors from the class of 2022 and the class of 2019 in 19 states, including New York…
Social Issues
For more than two decades, a workforce development program in El Paso has invested in the economically disadvantaged to help them attain the …
Health and Wellness
Nebraska's long-term care facilities face staffing shortages and other factors that could lead to more closures if state funding isn't increased…