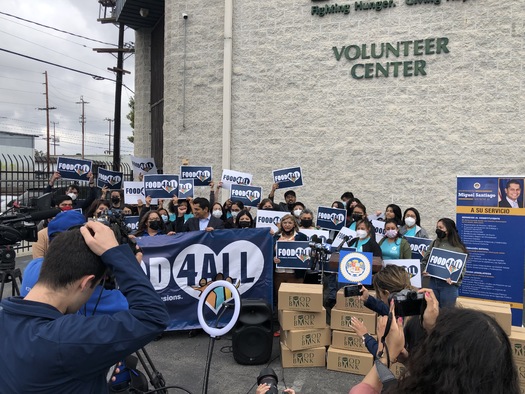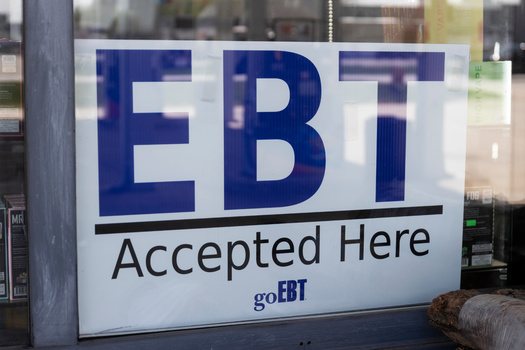 The Food4All campaign is calling on Gov. Gavin Newsom to expand access to food assistance to all undocumented Californians when he submits his final budget proposal in the next few weeks.

In January and in his latest revision, Newsom has proposed opening up CalFresh and the California Food Assistance Program to all people over age 55 who qualify. The state Senate's budget blueprint would eliminate the age restriction.

Betzabel Estudillo, senior advocate for Nourish California, estimates the change would allow up to 840,000 people to apply for benefits, costing the state an estimated $548 million a year.

"We're asking the governor to make the full investment," Estudillo explained. "So that people are not going hungry and that all immigrants have access to our nutrition safety net."

Opponents argued the money is better spent on other priorities. The state currently has a $97 billion budget surplus. The Legislature has until June 15 to pass the next budget.

Ilyas Maloles, who came to the U.S. as a child from Brunei, said his mother worked several jobs to support four boys on her own, and food assistance would have made a big difference for his family.

"I recall as a kid going to school, my lunch: It would just be a tiny juice box and a box of crackers," Maloles recounted. "And even then, I would often look at other kids, or even just a 'Lunchable,' with jealousy."

Hayley Burgess, communications manager for the California Immigrant Policy Center, said the governor's offer is a step in the right direction, but thinks now is the time to go bigger.

"We believe that doesn't go nearly far enough," Burgess asserted. "Especially given rising inflation and data that shows that nearly 50% of undocumented Californians are currently facing food insecurity, and two out of every three undocumented children."


get more stories like this via email
Health and Wellness
Most people probably never give a second thought to their visits to the dentist, but not everyone can navigate this process with ease. People with …
Social Issues
Christmas is a little more than two weeks away, and toy drives around the country are in full swing. A North Dakota organizer shares some things to …
Social Issues
A federal judge in Nevada has dealt three tribal nations a legal setback in their efforts to stop what could be the construction of the country's larg…

Environment
Hoosiers could get their holiday trees from any of about 200 tree farms in the state, according to the Indiana Christmas Tree Growers Association…
Social Issues
Reports from the Insurance Commissioner's office and the state Attorney General reveal an analysis of what they call "the true costs of health care" i…
Health and Wellness
The holiday season is filled with recipes passed down from years before, and feasting with family and friends. But think again before you have …
Environment
Connecticut lawmakers are reluctant to approve new emission standards that would require 90% cleaner emissions from internal-combustion engines and re…
Social Issues
Another controversial move in Florida's education system is a proposal to drop sociology, the study of social life and the causes and consequences of …