CT Lawmakers Press Gun-Safety Needs after Uvalde Shooting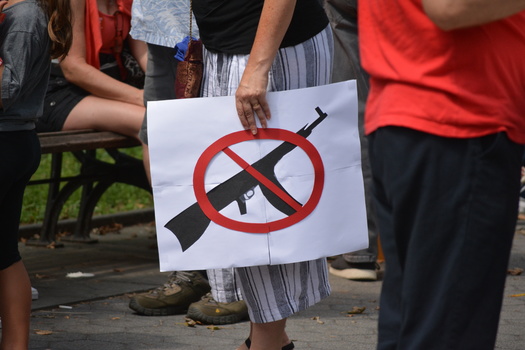 Connecticut members of Congress and gun-violence prevention advocates held a Tuesday news conference, calling for legislative action one week after a gunman killed 19 students and two teachers in Texas.

U.S. Sens. Chris Murphy and Richard Blumenthal, both D-Conn., said they've spoken throughout the weekend with Republican lawmakers, trying to find common ground on gun-safety reform. Since the Uvalde tragedy, Murphy said, he's heard more colleagues express interest in changes to gun laws and support for mental-health services than at any point since the Sandy Hook school shooting in Connecticut nearly 10 years ago.

"We are going to work, every single minute of every single day, over the course of this week and next week, to try to get enough of our Republican colleagues to 'yes'." Murphy said. "I hope they are moved by what they have witnessed in the way that the rest of this country has been moved."

On Thursday, the House Judiciary Committee will attempt to advance a series of gun-safety measures known as the
"Protecting Our Kids Act." Those policies include raising the purchasing age for semiautomatic rifles from 18 to 21, and requiring background checks on all gun sales.

Po Murray is co-founder of the Newtown Action Alliance and was a neighbor of the Sandy Hook gunman who shot and killed 26 people, a majority of whom were elementary-school children. After the latest tragedy in Uvalde, Texas, she said, she think Americans will no longer tolerate federal inaction.

"A decade after Sandy Hook, mass shootings have skyrocketed and gun deaths have increased by 30%. It's unacceptable," she said. "It's not too late for congressional Republicans to act. They have an opportunity to join the right side of history. The time is now for them to act."

Murphy and Sen. John Cornyn, R-Texas, had a virtual meeting scheduled Tuesday to discuss a basic framework for gun-reform legislation that could receive enough bipartisan support to surpass the 60-vote filibuster threshold. Background-check loopholes and red-flag laws were among the expected topics.


get more stories like this via email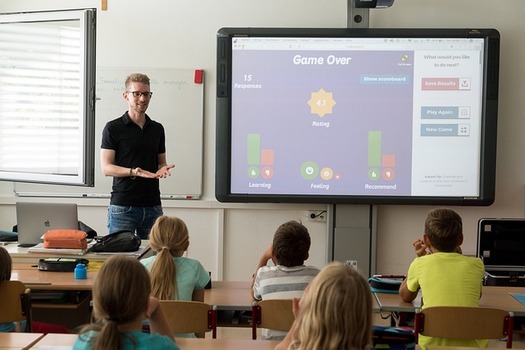 Social Issues
Some students, parents and educators plan to rally to send a message to Gov. Ron DeSantis on April Fools' Day. The group of unions, parents and …
Health and Wellness
Small-business owners in North Carolina are reaching out to legislators for help, citing hospital mergers as one reason their health-care costs are …
Environment
A REASONS TO BE CHEERFFUL/SOLUTIONS JOURNALISM NETWORK/WISCONSIN NEWS CONNCECTION COLLABORATION Milwaukee is tied to a wave of freeway removals in th…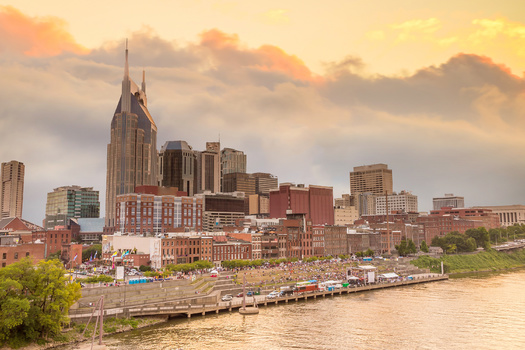 Social Issues
Tennesseans aren't the only ones mourning the tragic loss of three children and three adults at this week's shooting at Nashville's Covenant School…
Health and Wellness
Doctors in Iowa are studying the brains of babies to learn more about sleep patterns in adults and teens. The United Health Foundation reports one-…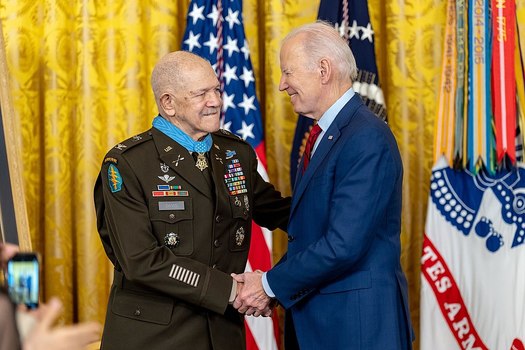 Social Issues
While National Medal of Honor Month is ending, plans to develop a museum and monument for the award are continuing. Numerous Medal of Honor …
Social Issues
Construction of the Medal of Honor Museum and Foundation is under way in Arlington, Texas - a place to pay tribute to those who've earned the …
Social Issues
Labor leaders in various industries recently celebrated the 85th anniversary of a federal law that laid the groundwork for registered apprenticeship p…