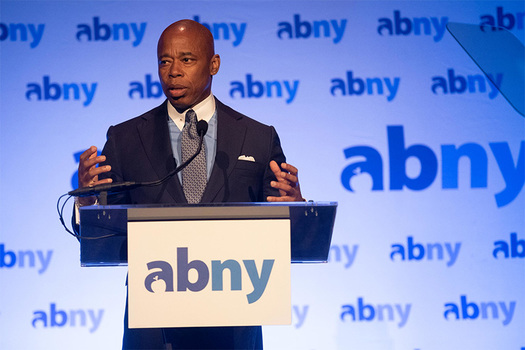 New York City Mayor Eric Adams has unveiled a plan to use the city's zoning tools to support small businesses, create affordable housing and promote sustainability.

Adams announced the three citywide zoning amendments on Wednesday at the Association for a Better New York Power Breakfast.

Called the "City of Yes" plan, the first amendment focuses on economic development and aims to provide small businesses more flexibility in how they can repurpose their space for a post-pandemic city.

Adams said it's about removing the red tape and helping businesses evolve.

"Think about the owner of a tapas bar that has live music on weekends and wants to set aside a small space for dancing, but finds that under city rules, it's not allowed." said Adams. "We are going to change that no to a yes and let the people dance."

The amendment includes removing geographic limitations on certain businesses, including life sciences, custom manufacturing and nightlife.

Adams said the city also will work closely with communities on investments that can bring more jobs to New Yorkers, including opportunities in the Bronx. Four Metro North stations are slated to open in the Bronx in 2027.

Another zoning expansion under Adams' "City of Yes" plan focuses on addressing the city's affordable-housing crisis. It includes easing conversions of underutilized buildings, such as vacant office spaces.

"City zoning laws put artificial limits on the number of studio apartments per building," said Adams. "We are going to change that and help a young person who moved to the greatest city on the globe, an older person, stay in the city they grew up in or a person who has experienced homelessness get permanent housing."

The third component of the plan focuses on clean energy and adjusting zoning rules to help speed up the installation of solar panels and charging stations for electric vehicles. New York state and city are working together to reduce greenhouse-gas emissions by more than 80% by 2050.




get more stories like this via email
Environment
A recently signed law expands New York City's solar property tax abatement. This four year tax abatement allows for the construction of solar …
Health and Wellness
Advocates for mental health in Maine say the stigma of suicide often prevents those most at risk from getting the help they need. The CDC reports …
Cannabis is an emerging science in which students can make new discoveries and contributions. Wayne State University in Michigan has introduced an …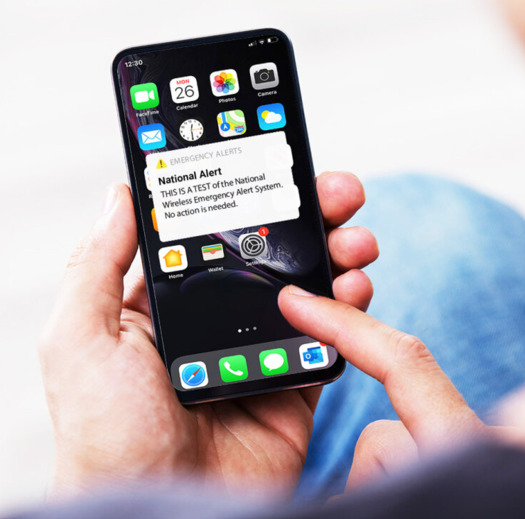 Environment
Cell phones around Wisconsin and the rest of the country will be buzzing this Wednesday afternoon for a test of the federal Emergency Alert System and…
Social Issues
As the U.S. navigates a prolonged housing crisis, a North Dakota organization is highlighting data showing significant homeownership disparities…
Environment
Volunteer water monitoring is gaining popularity in West Virginia, and could help assess the impact on regional water quality of projects like the …
Health and Wellness
October is National Bullying Prevention Month, and one Nevada father is speaking out after his special-needs son endured a traumatic incident…
Health and Wellness
Data from last year show a growing percentage of Kentucky children and teens report struggling with depression or anxiety, largely driven by social …