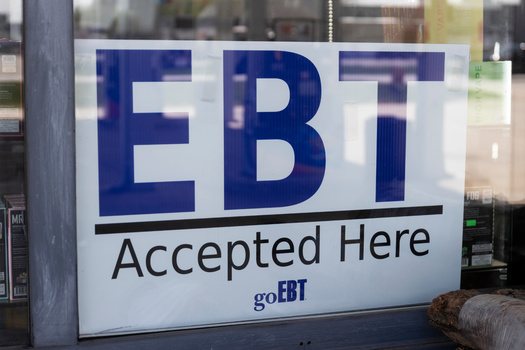 A new initiative in Arkansas' most populous county focuses on increasing healthy options at food pantries to help families experiencing challenges as a result of the pandemic and rising prices due to inflation.

Arkansas Hunger Relief Alliance has received $500,000 from Pulaski County to create hunger gardens, purchase food, and improve or establish food-delivery programs for seniors and homebound residents.

Jessica Chapman, membership manager for the Alliance, said collaborating with food pantries is important. Pantries have faced major challenges during COVID-19 with a big increase in families experiencing food insecurity.

"With inflation, it's just gonna get worse," Chapman projected. "I know that with some of the pantries I've talked to, their funding isn't increasing, but the price of goods is going up. It's a lot of pressure on the pantries, and I'm glad we have this funding to be able to help them, and then therefore help the community."

The new initiative is an expansion of a $100,000 pilot run in Pulaski County last year, which was able to serve nearly 17,000 residents. Food pantries serving Pulaski County can apply for funding now through June 17 at arhungeralliance.org/grants. Awarded organizations will be announced on July 18.

Chapman added the funding for home-delivery programs will be key for people experiencing transportation challenges, such as older adults and homebound residents. With more resources, agencies and organizations could buy a vehicle of their own.

"A lot of pantries, whenever they have a delivery program, it's all volunteer-based," Chapman pointed out. "It's really hard to get a delivery program established because people are using their own vehicles, or they're not available to drive all the time and be consistent with their schedule."

Also through the initiative, organizations can apply for funding to establish or expand a hunger garden. Chapman added they can use the funding to finance purchasing items such as drip tape, fertilizer, compost or gardening tools.


get more stories like this via email
Health and Wellness
Most people probably never give a second thought to their visits to the dentist, but not everyone can navigate this process with ease. People with …
Social Issues
Christmas is a little more than two weeks away, and toy drives around the country are in full swing. A North Dakota organizer shares some things to …
Social Issues
A federal judge in Nevada has dealt three tribal nations a legal setback in their efforts to stop what could be the construction of the country's larg…

Environment
Hoosiers could get their holiday trees from any of about 200 tree farms in the state, according to the Indiana Christmas Tree Growers Association…
Social Issues
Reports from the Insurance Commissioner's office and the state Attorney General reveal an analysis of what they call "the true costs of health care" i…
Health and Wellness
The holiday season is filled with recipes passed down from years before, and feasting with family and friends. But think again before you have …
Environment
Connecticut lawmakers are reluctant to approve new emission standards that would require 90% cleaner emissions from internal-combustion engines and re…
Social Issues
Another controversial move in Florida's education system is a proposal to drop sociology, the study of social life and the causes and consequences of …