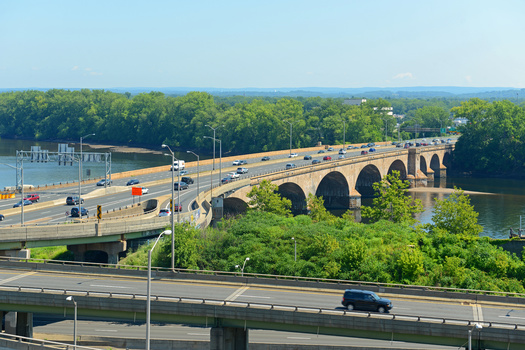 Summer is here, and South Dakota roads and intersections will likely see more pedestrians. With larger pickup trucks and SUVs still prevalent, law-enforcement officials urge drivers to be even more keenly aware of their surroundings.

Its smaller population means South Dakota sees fewer pedestrian fatalities compared with other states, but the Governors' Highway Safety Association reported an 80% increase, reviewing data from 2020 to 2021.

Highway Patrol Capt. Robert Whisler said mid- to large-sized vehicles are popular in the Midwest, and their frames present unique challenges to anyone driving them.

"The height of the vehicle, and then the body lines of the vehicle, and then the cargo area of the vehicle, all add to the inability to see directly around the vehicle," he said.

Newer models are equipped with sensors, but safety experts warn of drivers becoming too reliant on technology when navigating intersections. A recent study by the Insurance Institute for Highway Safety noted that these vehicles are more likely than cars to hit pedestrians when making turns. It coincided with a sharp increase in pedestrian deaths across the nation.

Capt. Bryan Walz of the Pierre Police Department said new vehicles with all the "bells and whistles" are no replacement for a driver's standard safety practices.

"If we just do like we used to do and make sure we look left and then look right and then look left again before we turn, or before we go through an uncontrolled intersection," he said, "we can have that potential to avoid a collision with a pedestrian or another vehicle."

Rapid City Police community-relations specialist Brendyn Medina said the current trends are a good reminder for pedestrians to protect themselves.

"If somebody feels that just by being in the crosswalk that they're immediately protected from all harm, that's not the case," he said. "They still have due diligence, for their own safety, to look both ways, make sure that oncoming traffic sees that they're in the crosswalk."


get more stories like this via email
Health and Wellness
Most people probably never give a second thought to their visits to the dentist, but not everyone can navigate this process with ease. People with …
Social Issues
Christmas is a little more than two weeks away, and toy drives around the country are in full swing. A North Dakota organizer shares some things to …
Social Issues
A federal judge in Nevada has dealt three tribal nations a legal setback in their efforts to stop what could be the construction of the country's larg…

Environment
Hoosiers could get their holiday trees from any of about 200 tree farms in the state, according to the Indiana Christmas Tree Growers Association…
Social Issues
Reports from the Insurance Commissioner's office and the state Attorney General reveal an analysis of what they call "the true costs of health care" i…
Health and Wellness
The holiday season is filled with recipes passed down from years before, and feasting with family and friends. But think again before you have …
Environment
Connecticut lawmakers are reluctant to approve new emission standards that would require 90% cleaner emissions from internal-combustion engines and re…
Social Issues
Another controversial move in Florida's education system is a proposal to drop sociology, the study of social life and the causes and consequences of …