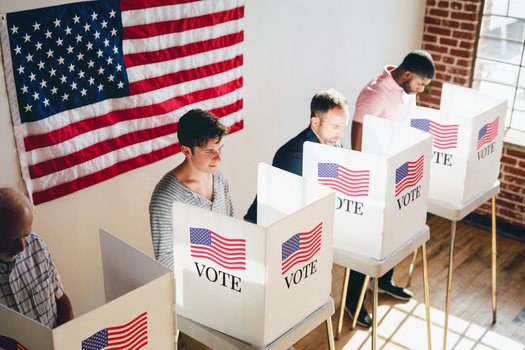 The 95-year-old Texan known as the "grandmother of Juneteenth" will celebrate this weekend, as she has for the past nine decades, but with the added knowledge she was instrumental in securing the date as a federal holiday.

Opal Lee decided to walk from her home in Fort Worth to Washington, D.C., six years ago, to raise awareness about the significance of Juneteenth. Lee traveled about 2.5 miles each day to symbolize the two-and-a-half years Black Texans waited for their freedom after Abraham Lincoln abolished slavery in 1862.

Lee said she has heard the many stories about why it took so long for news of the Emancipation Proclamation to reach Texas, but she prefers to think about what it meant to her ancestors.

"And when the people came in from their labor, and somebody read that general order to them, we started celebrating," Lee remarked. "And we've been celebrating ever since."

In 2021, President Joe Biden signed a bill making Juneteenth a national holiday, which means federal and some local offices will be closed, as will banks and the U.S. Post Office.

Even as a child, Lee spent Juneteenth picnicking with her family in her predominantly white Fort Worth neighborhood. At age 12, she watched a mob of 500 white supremacists burn her family's house to the ground, with no arrests made. She said the experience led her to a life of teaching, activism and most recently, campaigning.

"If people have been taught to hate, they can be taught to love," Lee asserted. "I want them to know that freedom is for all of us. None of us are free until we're all free."

And Lee believes many more problems in America could be solved if everyone pulled together.

"We need to address joblessness and homelessness, and everybody needs a decent place to stay, and climate change" Lee outlined. "There are so many disparities that, if we work together, we can eradicate."

Juneteenth celebrations will include freedom tours, reenactments, parades, concerts and more.


get more stories like this via email
Health and Wellness
Today is National Gay Men's HIV/AIDS Awareness Day, and Nevada is one of the 10 states with the highest HIV infection rates. In 2021, more than 11,00…
Environment
The current Farm Bill expires Sept. 30 and with a looming government shutdown, reauthorization does not appear imminent. Wisconsin farm groups say …
Social Issues
Kentuckians continue to be charged, jailed and fined for cannabis-related offenses at high rates, despite dramatic shifts in public opinion, …
Environment
Three conservation groups have sued to stop a large logging project near Yellowstone National Park they say threatens endangered species in Montana…
Environment
Elected officials in New York and across the country are urging state and local governments to use new funding available through the Environmental Pro…
Environment
A new poll found Pennsylvania Republican voters want political candidates to prioritize preserving and growing manufacturing including tariffs in the …
Social Issues
A California group formed after the firestorm that leveled the town of Paradise is stepping up to help Maui recover from its own disaster last month…
Social Issues
Skills for reducing violence are becoming essential in schools. At the beginning of the school year, students at a Washington state high school …