The Pennsylvania Department of Military and Veterans Affairs is reaching out to veterans who are experiencing homelessness, a number that's close to 1,000 people, according to the latest counts.

Joel Mutschler, director of the Bureau of Veterans Programs and Outreach, said the most pressing issue for these folks is resource awareness.

"Through PA VETConnect, we've been finding that one out of five requests for resources that we get are related to housing insecurity or homelessness," he said. "And so, we have been working a lot in this space and ensuring that all of our veterans and their family members are connected to housing services so that they're not experiencing housing insecurity."

The department is hosting a series of virtual town-hall meetings about veterans' issues. The next one is from 6 to 7:30 p.m. today and focuses on homelessness. PA VETConnect is the online portal to link veterans with resources.

Mutschler said the department also is seeing growing numbers of homeless veterans who are women with children - partly the result of an overall lack of affordable housing in the Commonwealth. He said they're working with a variety of community groups to try to keep families housed.

"One of the issues that we've got is that about 11% of the homeless population is - of adults in the nation - are homeless," he said. "So, it's a concerning trend for us. And we're seeing what our community providers are doing in taking care of families, women veterans that are experiencing homelessness."

He added that having enough resources for everyone who needs them has been a concern during the pandemic, but many groups have stepped up to help. He said there is no cost for veterans to apply for local, state or federal assistance - and there are Veterans Services officers in every county.


get more stories like this via email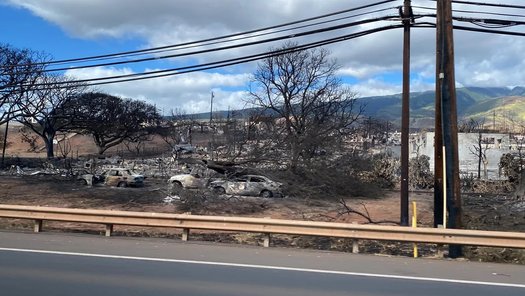 Social Issues
A California group formed after the firestorm that leveled the town of Paradise is stepping up to help Maui recover from its own disaster last month…
Social Issues
Skills for reducing violence are becoming essential in schools. At the beginning of the school year, students at a Washington state high school …
The age-old theory that opposites attract has been debunked. According to analysis of more than 130 traits in a study that included millions of …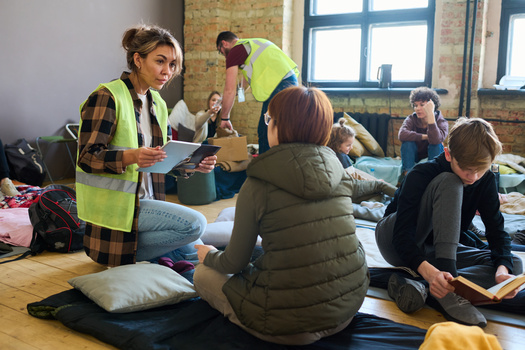 Social Issues
A new report questions New York City Mayor Eric Adams' latest budget proposal for dealing with the city's influx of over 110,000 migrants. The cost …
Social Issues
A federal judge has blocked a 2022 Arizona law that voting-rights advocates say would have made it harder for some Native Americans to vote. House …

Social Issues
Thousands of U.S. auto workers remain on strike, and the walkout is being felt in Minnesota. A rally was scheduled this morning in the Twin Cities …
Environment
If states like Minnesota are going to meet their climate goals, experts say younger workers will need to step into the roles to make it happen - like …
Health and Wellness
In rural Arkansas, access to healthcare can be a distant dream - literally - as almost 60 counties in the state do not have enough providers to serve …